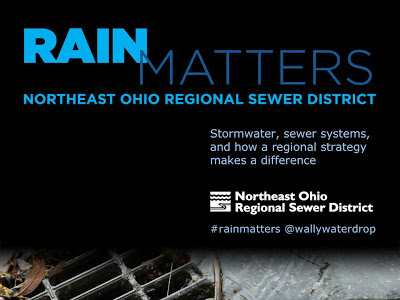 #RAINMATTERS: Special workshop will welcome local TV weather personalities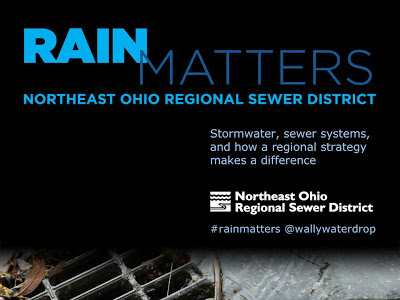 This afternoon, we've invited local TV meteorologists to join us for a #RainMatters workshop.
Chances of a stormwater education? 100 percent.
With the help of WKYC Chief Meteorologist Betsy Kling, the Sewer
District designed a workshop to present the history of and relationship
between sewers and the regional stormwater system. The workshop is worth
continuing-education credits offered by the American Meteorological Society
and National Weather Association.
It's an opportunity for the Sewer District and meteorological professionals to share knowledge about recent trends in rainfall, understand the history of the region's sewer system, and the impacts of stormwater on streams across the area. Conversation will include an overview of our Regional Stormwater Management Program that will address a growing number of stream problems like flooding, erosion, and water quality.
We plan to tweet from the afternoon workshop using #RainMatters, and we're looking forward to several TV weather-personalities joining us.