#RiverReborn: Community event calendar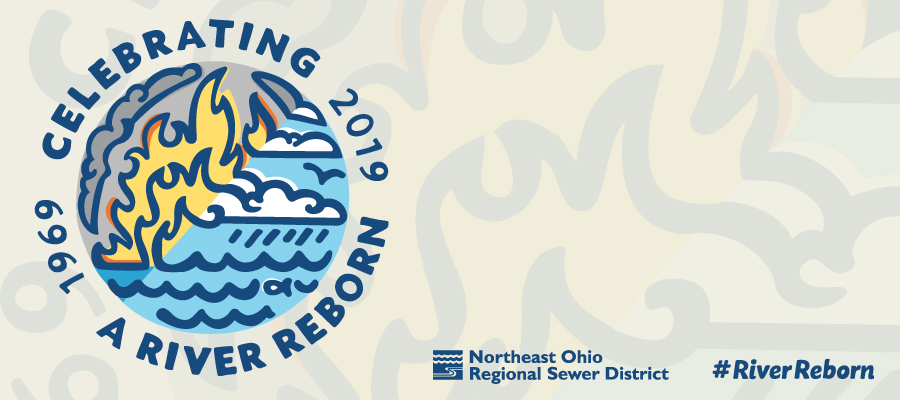 Educational and community events commemorating 50 years of progress along the Cuyahoga River
---
Sound of Ideas Community Tour: Sailing on the Goodtime III

June 19, 2019 in Cleveland
The Sound of Ideas Community Tour is bringing 90.3 WCPN ideastream's radio show off land and onto the Cuyahoga River aboard the Goodtime III. During the afternoon cruise, host Mike McIntyre will lead community discussion about Northeast Ohio's 50 years of environmental progress since the infamous Cuyahoga River fire of 1969. Experts will take questions and comments from the audience for a show that will air on the NPR station at 9 a.m. on June 24. Details.
Wade Oval Wednesday (Cuyahoga River themed)

June 19, 2019 in Cleveland
Enjoy a FREE concert on Wade Oval in the heart of University Circle. Food trucks, vendors, and activities are all family-friendly. Bring a picnic or purchase delicious treats from vendors on site. Concerts run 6:00-9:00 p.m. Event details.
Cuyahoga50 Anniversary Week

June 19-23, 2019
Sustainable Cleveland and many partners are featuring anniversary weekend events, from tours to guest presenters, live music to activities on the water. We are proud to support many of these weekend celebrations. View all events.
Erie Hack Finals and Summit

June 20, 2019 in Cleveland
Erie Hack is an innovation challenge that accelerates technology solutions to Lake Erie's most pressing problems. During this year's competition in 2019, Erie Hack will empower researchers, designers, engineers, developers and creatives around the region to build teams, develop innovations, and compete for more than $100,000 in prizes. Details.
PechaKucha Night: Waterways
June 20, 2019 at Jacobs Pavilion, 5:30 p.m.

Cleveland, Ohio will kick off a weekend of celebration with PechaKucha Night: Waterways, a groundbreaking event featuring presentations from thought leaders from around the world! Taking place in the 5,000 seat open-air Jacobs Pavilion amphitheater on the banks of the Cuyahoga River, this event is taking place 50 years after the last time industrial pollution caused a U.S. freshwater river to catch fire. This blaze on the Cuyahoga River, which feeds the Great Lakes, triggered a national reckoning on water policy and led to the establishment of the U.S. Environmental Protection Agency. Details.
River Rally 2019
June 21-24, 2019 in Cleveland
A national conference for river and water champions. Event details.
Burning River Fest
June 21-22, 2019 in Cleveland
The Great Lakes Burning River Fest returns for its 18th year of music, beer, and community at one of the most beautiful waterfront locations in Cleveland. With headliners Cloud Nothings and Arlie. Details.
50 years of progress: Press event and celebration

June 22, 2019, Settlers Landing in the Flats, 11:00 a.m.

Dan Moulthrop of The City Club will emcee this ceremony and dedication featuring state and local officials. Includes remarks, a "Station Dedication" honoring new infrastructure at this famous site, a special groundbreaking ceremony, and more. Music and ice cream for all guests.
Blazing Paddles
June 22, 2019 in Cleveland
Paddleboards, kayaks, and canoes will navigate either the 2-mile Carl Stokes Memorial, the 5.7-mile Ruth Patrick Memorial or 13 mile Rachel Carson Memorial (fast canoe/kayak/surf ski only) urban courses that flow past a unique mix of riverfront sites where iconic bridges and pyramids of sand and stone stand in contrast to paved paths and green-spaces. Details and registration.
World Water Week
August 25-30, 2019
The annual focal point for the globe's water issues, organized by the Stockholm International Water Institute. The 2019 theme of World Water Week is "Water for society—Including all."
Northeast Ohio Regional Sewer District Clean Water Fest & Open House
Saturday, September 21, 2019 in Cuyahoga Heights, OH
A celebration of community and all things water as the District opens the doors of its Southerly treatment plant and lab facilities for a day of education and entertainment. Event details.
---
More events listed on Sustainable Cleveland's 2019 Event Calendar. Event details subject to change. Contact us to learn more.