#RiverReborn: Making the mark of our 2019 year of celebration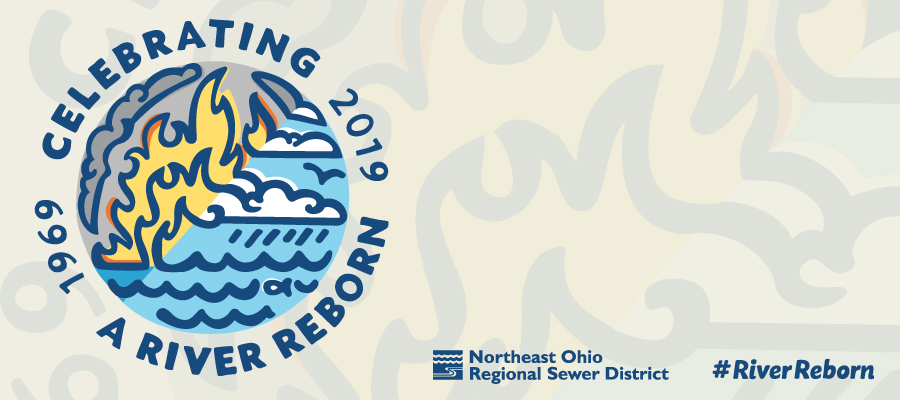 A celebration of progress begins with an understanding of its spark

---
The recovery of the Cuyahoga River is considered by some to be a national success story. The river's present and future is best understood in relationship to its polluted past.
Communications Specialist Yolanda Kelly set out to commemorate the 2019 year and the 50-year anniversary of the 1969 Cuyahoga River fire, the last such fire and the beginning of a nation-wide environmental movement. The mark we are using for the celebratory year acknowledges the river's suffering as well as its connection to the improvements that nursed it back to health.
Its style is illustrated and organic, providing a sense of movement, while the color palate itself emphasizes the flame that burned and the brilliant blue of a brighter future.
You will see this mark used throughout the year on our @neorsd materials, and you will find us, the City of Cleveland, and many regional partners celebrating 50 years of progress with events and promotions still to come in 2019.