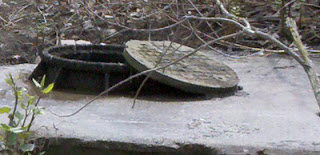 NEWS: Scrap values make manholes targets, but not easy ones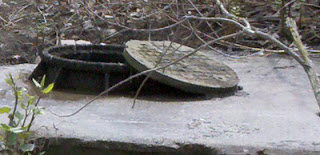 Thieves will go to any extent to cash in on high scrap-metal prices. And we do mean any extent. But when an Associated Press story this week touched on Fort Wayne, Indiana's issues with missing manhole covers, we asked our own maintenance crews if Cleveland's conditions are leading to higher rates of theft of Sewer District manhole covers.

"Missing (Sewer District) manhole covers happen on occasion, but it is relatively rare," according to Manager of Sewer System Maintenance and Operation Brian Stapleton.
Nationally, stolen grates and covers are a problem that threatens the safety of motorists, pedestrians, and cyclists, and can cost communities thousands of dollars.
But Stapleton said the Sewer District has been less affected. While he did not have specific reasons why thefts of our covers are low, he had a few ideas. "Our covers are thicker and much heavier than water meter covers," many of which were stolen during a 2008 spree.
They are also larger: Many of the deeper interceptor sewers have covers that are 36 or 42 inches in diameter, instead of the normal 24. While that makes them worth more in scrap value, it also makes them much more difficult to steal, he said.
Tighter regulations on scrap metal sales since 2008 may also play a part in the relatively low number of NEORSD manhole-cover thefts: "Since they have our name cast on them, the scrap dealer can get in trouble for knowingly buying stolen scrap. Many dealers will refuse them or call the police."