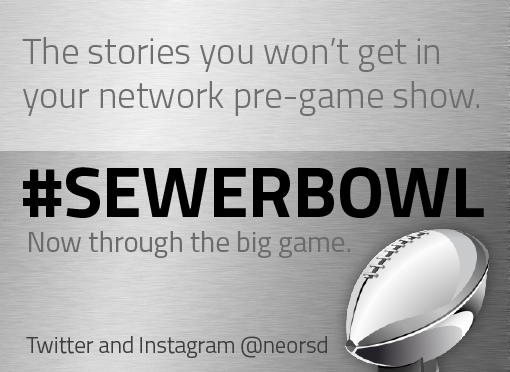 #SewerBowl: Because we know the biggest games are won in the trenches.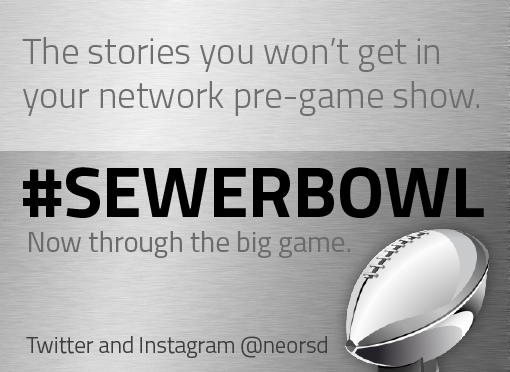 Game on, football fans.
For the fourth straight year, water and sewer infrastructure will take the field during the Super Bowl as we cover some of the unexpected #SewerBowl stats and stories from our accounts.
From the beverages consumed to the systems that take it away from your homes safely, we and many other utilities know clean water doesn't take a day off to watch the game, halftime show, or commercials. Which is why we will find the unexpected connections between football and bring you the best on Twitter, Instagram and Facebook.
Our pups have made a prediction.
#SewerBowl Tweets
!function(d,s,id){var js,fjs=d.getElementsByTagName(s)[0],p=/^http:/.test(d.location)?'http':'https';if(!d.getElementById(id)){js=d.createElement(s);js.id=id;js.src=p+"://platform.twitter.com/widgets.js";fjs.parentNode.insertBefore(js,fjs);}}(document,"script","twitter-wjs");
RELATED STORIES: