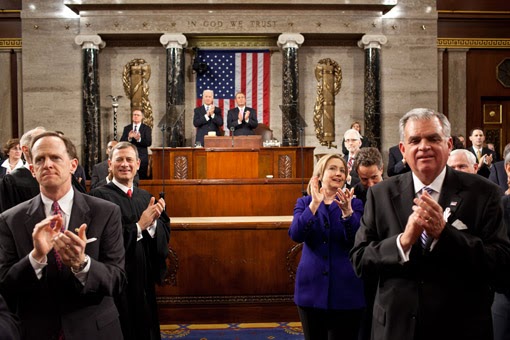 #SoTU: Three infrastructure nuggets we would not be surprised to hear at tonight's State of the Union
In what The Hill calls "an unusual move," the White House has released an overview of the programs that will be unveiled at tonight's State of the Union address.
From tax-code overhauls to expanding broadband internet access, there's not a direct reference to water or sewer infrastructure in President Obama's SOTU highlights so far, but based on recent events, here are three things we wouldn't be surprised to hear.

Infrastructure investments mean progress.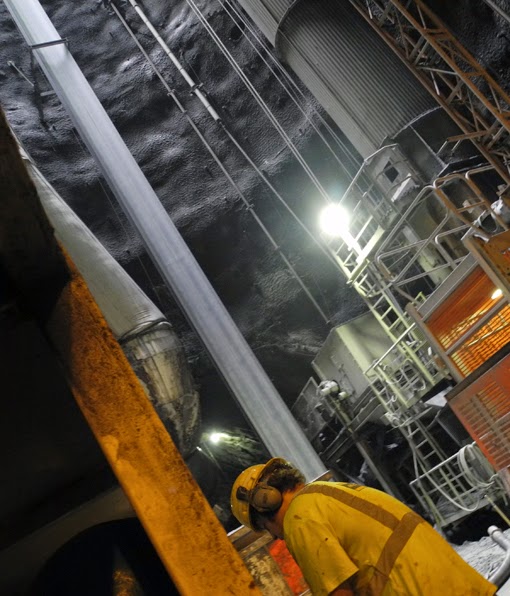 Euclid Creek Tunnel construction
Last week, Vice President Joe Biden addressed a crowd in the shadow of DC Water's giant tunnel boring machine to emphasize the importance of investing in clean-water infrastructure. Environmental Protection Agency Administrator Gina McCarthy was on hand to announce the creation of the EPA Water Finance Center to "increase innovative financing support for water systems across the country."
"If we're going to lead the world in the 21st century . . . then we have
to have the most advanced infrastructure in the world," Biden said as quoted in the Washington Post.
"Businesses do not come to places where the water is dirty."
Locally, partnerships have been very valuable to our community work in green infrastructure grants and projects, both of which will have notable impacts on stormwater management as it relates to combined sewer overflow control.
Infrastructure means jobs.
Biden's comments about DC Water's Anacostia River project indicate how critical investment mean both work and jobs. For example, in Northeast Ohio, a review of the sewer infrastructure needs over the next 10 years could mean an economic impact of nearly 4,000 jobs and $6 billion.
Training and development means opportunity.
The Water Finance Center will offer small communities training and resources to develop their workforces and abilities to respond to future infrastructure challenges.
Our Business Opportunity Program and acknowledgement as an EPA green-infrastructure leader are examples of how leadership and development opportunities can benefit not only the utilities but the communities they serve.