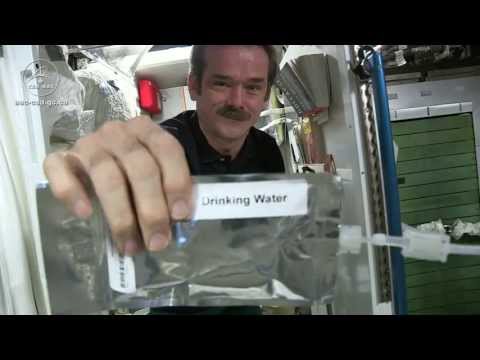 SPACE: "May the force pee with you," water recycling on the Space Station
It may not be a Star Wars galaxy far far away, but when astronauts are far from home, water is a life force.
Astronaut Chris Hadfield shows us how the water flows on the International Space Station, featuring a closed-loop treatment system in which the water astronauts use—even their wastewater—is recycled and made safe for drinking.
Many on earth are surprised to learn the water they flush is treated in a similar—but much larger—water cycle: The same water that flows down your toilet ultimately makes its way back to the environment, the common source for your drinking water at home. In Cleveland, the water cycle includes Lake Erie where we discharge treated water and from which Cleveland Water draws its clean-water supply.
It's the same cycle. The Space Station's is just much further from home.
RELATED STORIES: