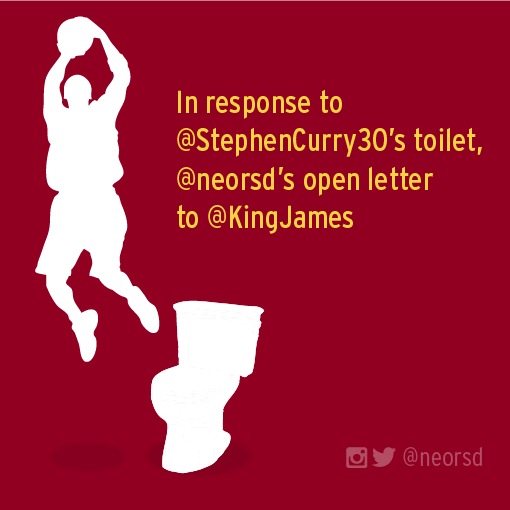 LeBRON: In response to Steph Curry's toilet, our open letter to LeBron James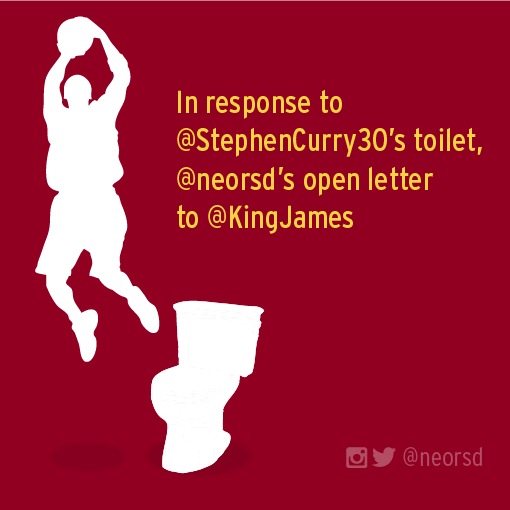 Dear LeBron James:
You will always be number 1 to Cleveland. Which is why your number 2 is so important to us.
Your contributions to the game of basketball, Cleveland, Ohio and the entire sports world are well documented and your acclaim is well deserved.
We are sure you are aware of Golden State Warrior Steph Curry recently acknowledged his game performance has improved since getting a new toilet, and from a sanitary and health perspective, we can understand how such a a change can affect one's performance.
But we believe true and lasting greatness goes much further than a toilet. This is not about Steph Curry's toilet. It's about Cleveland basketball's run for the throne.
You are a man who understands the value of community, of family, of pride, and we hold those same values dear as a public utility. Which is why we take any steps necessary — all. steps. necessary. — to ensure you have the best throne experience and the cleanest water any king could have. We pride ourselves on it.
We already offer award-winning and nationally renown wastewater treatment service and customer education, and we understand properly treating the flow of water coming from Cleveland only furthers your drive towards a championship. We stand (well, sitting may be more appropriate in this case) behind you.
LeBron, I assure you the service we offer Northeast Ohio meets the highest water-quality and sanitation standards in order to ensure optimum game-time performance well into June. Which is why you have no need to concern yourself with your toilet. We'll take care of that, while you keep your sights set on the real throne.
Go Cavs, and go LeBron.
Julius Ciaccia
Chief Executive Officer
Northeast Ohio Regional Sewer District