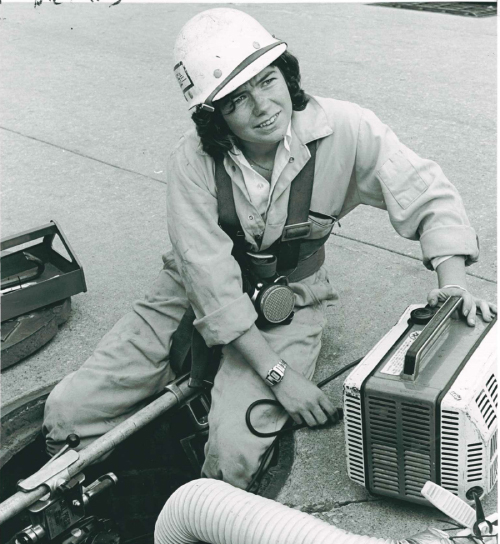 ARCHIVES: Her name is Peggy.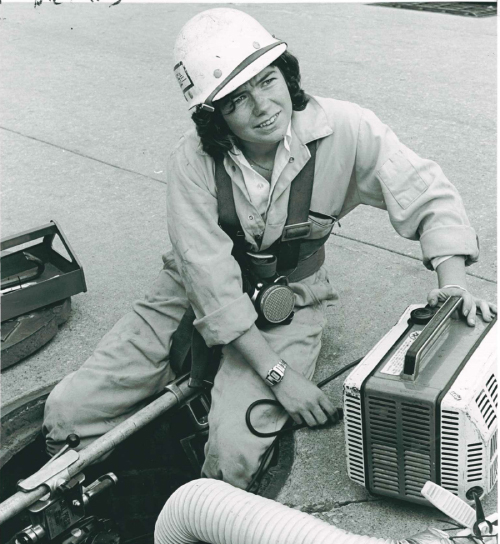 Who was she?
We posted this image on our Facebook page in 2011 but had no other information on her at the time. No one in our sewer maintenance department could identify her, and little was known about the equipment it appeared she was using.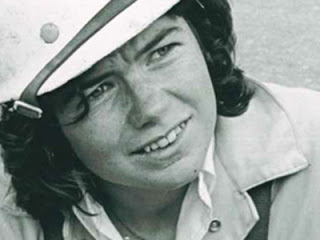 It became a favorite photo of mine because it conveyed an employee working with both confidence and purpose, perhaps answering a question from a co-worker or member of our communications team. But was she an employee? When was the photo taken? What was she doing? The interest remained, and the questions remained unanswered.
Until yesterday.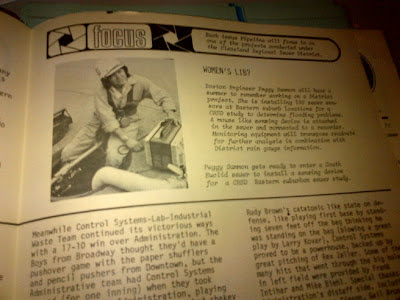 While working in our archives, we found a 1977 employee newsletter that featured a story of the woman named Peggy Sammon. It turns out she was not an employee, but an engineer from Boston working on a Sewer District contract. This photo was taken in South Euclid. The description beside the photo reads:
Boston Engineer Peggy Sammon will have a summer to remember working on a District project. She is installing 100 sewer sensors at Eastern suburb locations for a CRSD [Cleveland Regional Sewer District, which would become the Northeast Ohio Regional Sewer District in 1979] study to determine flooding problems. …
It's always fun to see how our work changes over time, how much it stays the same, and how the people doing it take such pride in tasks so many of us take for granted.