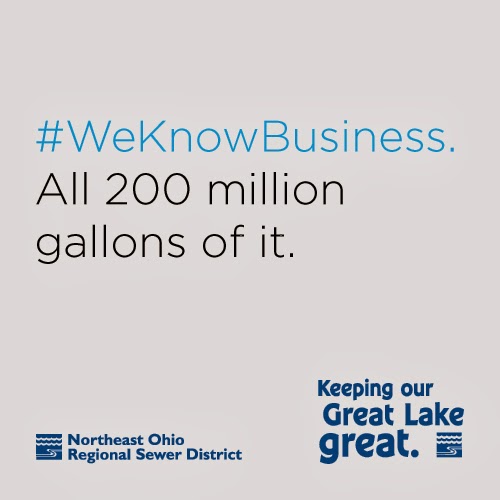 BUSINESS: You might not think of our work, but we know exactly how to treat your business right.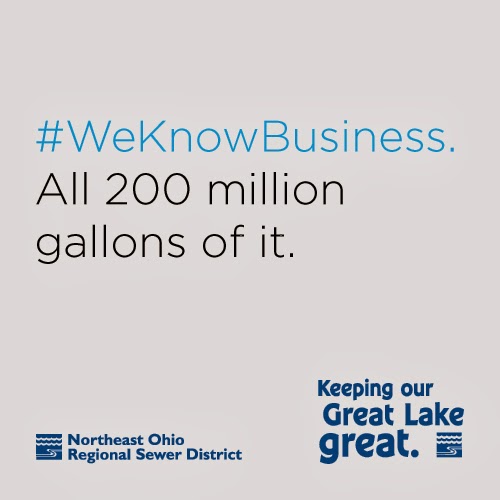 We treat almost 200 million gallons of wastewater every day. That means 90 billion gallons a year, and that means we know business.
By any euphemism you prefer, the wastewater you flush, flowing through hundreds of miles of sewers under your feet in Northeast Ohio, is treated safely and returned to Lake Erie. We understand what clean water means to public health, and we take that responsibility very seriously.
Cleveland and its surrounding communities are built upon a sewer network that, in places, dates back to the 1870s. We're proud to be the foundation on which Cleveland is making its comeback, and with more than $3 billion of regional infrastructure investments planned through 2035, our work will be part of an even cleaner future for businesses, residents, and our environment.
"We hope that people realize that infrastructure is more than convention centers and bridges: billions of dollars of investment are just below your feet," said Jenn Elting, Public Information Specialist at the Sewer District.
So next time you get down to business, rest assured we'll do what it takes to keep our Great Lake great.