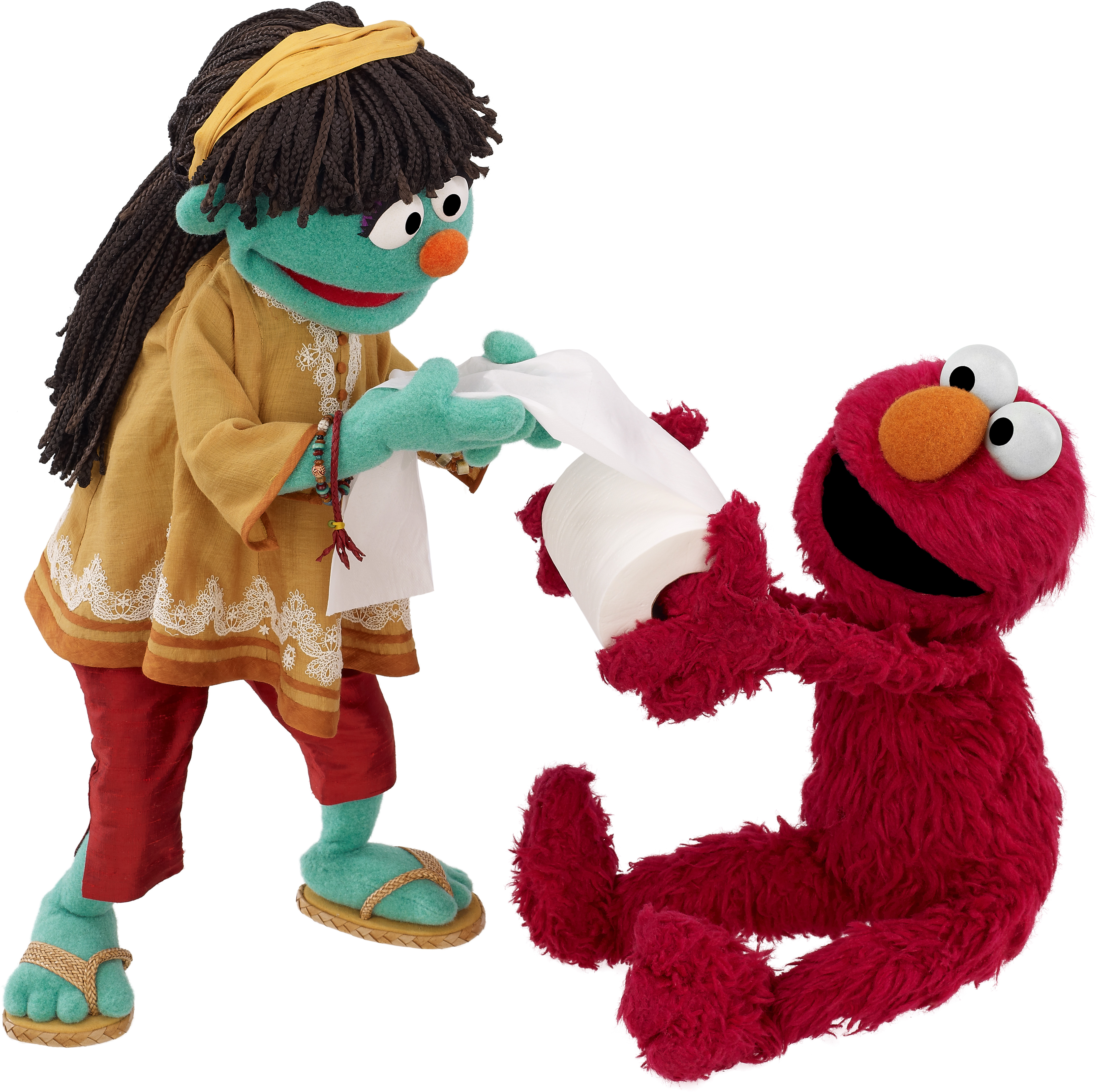 CHILDREN: New Sesame Street muppet stands up for health, sanitation, education
Photo by John Barrett. Posted by Sesame Workshop 2014.
Sesame Street's newest muppet, Raya, is six years old. She's aqua green with sandals on her feet. She has a fantastic memory.
She also knows the health challenges children her age face in countries like Bangladesh, India and Nigeria.
In the Gates Foundation's efforts to "engage children with important messages surrounding proper latrine use and sanitation," Raya and Sesame Workshop are the latest foundation partners in education, according to USA Today.
As attention is turned to the clean-water and sanitation challenges of more than one billion people around the world, it is important to be creative in communicating these difficult realities. We believe this is a great idea, and it kicked off in a "Cleaner, Happier, Healthier" campaign starring Raya and Elmo.