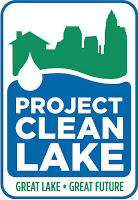 EVENT: Sewer District to solicit public input for Slavic Village project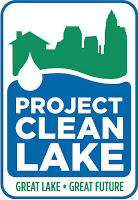 What will "green" mean on Fleet Avenue? We'll talk about it September 11.
On Wednesday, September 11, at 6 p.m., the Northeast Ohio Regional Sewer District will host a meeting for Slavic Village residents and business owners to discuss a new green infrastructure project, the Fleet Avenue Green Infrastructure Project, located at the intersection of E. 53 St. and Fleet Ave. The meeting will take place at the Polish-American Cultural Center (6501 Lansing Ave., Cleveland). The Fleet Avenue Green Infrastructure Project is a component of the City of Cleveland's Fleet Avenue Rehabilitation Project
"The Sewer District's green infrastructure improvements on Fleet Avenue will be a win-win for us," said Ben Campbell, Slavic Village Development. "Our community will benefit from having a new, attractive greenspace on Fleet and the environmental benefits are shared with the entire region."

Earlier this year, the Sewer District conducted the first public participation meeting with residents and gathered initial ideas about the Fleet Avenue Green Infrastructure Project; these ideas were incorporated into the plan which will be presented on September 11. At this second meeting, residents and business owners will vote on specific aesthetic components including fencing, seating and lighting.
"Input from our customers is critical as we design these green infrastructure projects throughout our combined sewer area," said Kellie Rotunno, Director of Engineering and Construction. "The Slavic Village community told us they wanted a neighborhood amenity that appropriately reflected on the history and rich cultural heritage of their neighborhood. The Fleet Avenue Green Infrastructure Project supports that image."
Project Clean Lake is the Sewer District's 25-year, $3 billion program to drastically reduce the amount of combined sewage entering local waterways during heavy rains. The Fleet Avenue Green Infrastructure Project is an innovative stormwater management project that is part of Project Clean Lake. The Sewer District has committed $42 million to design and construct green infrastructure projects; these projects will capture an additional 44 million gallons of stormwater before it enters the combined sewer system.