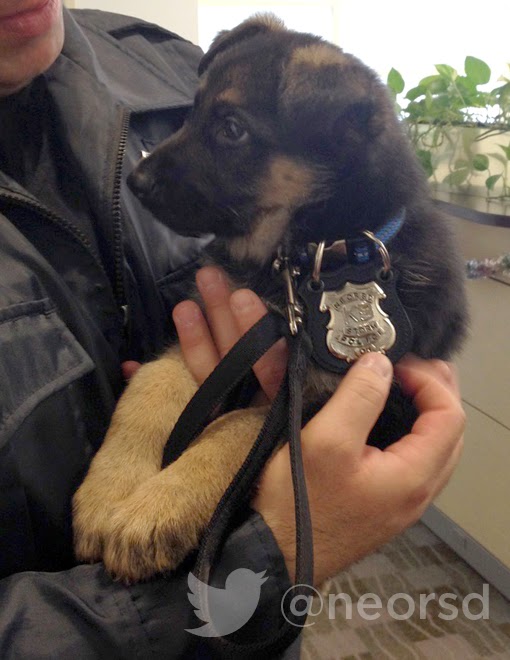 NEWS: Puppy with a badge, new K-9 officer Storm will train for safety, outreach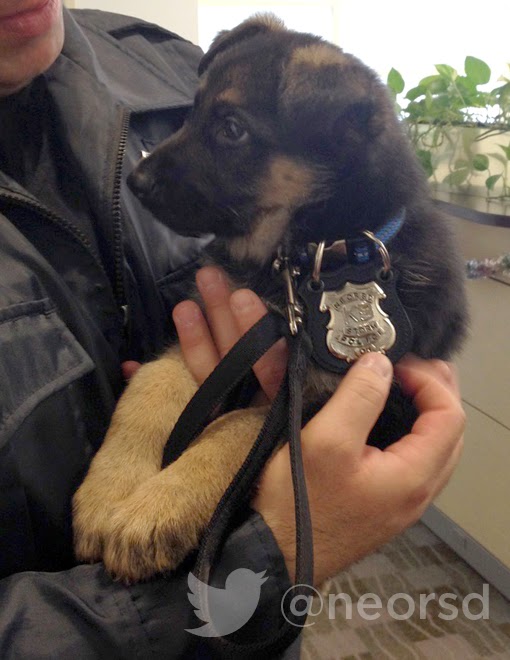 The Sewer District has begun training a canine officer for work in our Security department, for infrastructure safety and community outreach.
Storm, a two-month-old German Shepherd pup, was brought on board December 15. He will be trained this year as an explosive-detection and human-tracking dog, for security, and emergency-recovery purposes at the District and throughout the region.
Besides infrastructure and employee safety—and the potential for regional collaboration with other K-9 units—Storm will be a unique addition to our outreach efforts, helping promote
our PUP program and customer engagement at community events.
"We're looking forward to the new addition to our team and the
opportunities he'll present to protect our people and help promote our
work," said Chief Executive Officer Julius Ciaccia.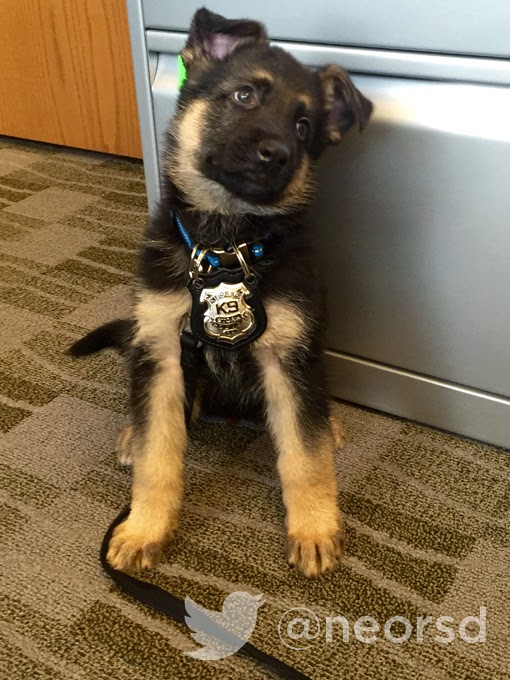 Storm and his weekly training are donations from Tom Schmidt, founder of the Buckeye Area Regional K-9 Training Center, which has provided canines to the Cleveland Metropolitan Housing Authority, Tri-C, Cleveland Metroparks, and many other cities in our service area.
Officer Simon Montgomery, currently training as a Canine Handler, will train the dog to help earn Storm's required certifications and help him become familiar with District facilities.
Storm and Officer Montgomery will participate in many of our outreach events in 2015. Interaction will be beneficial during Storm's one-year training regimen.
Storm's name is significant, too. Stormwater is a key component of our wet-weather work, including Project Clean Lake, green infrastructure, and water quality monitoring. Stormwater runoff carries bacteria and other pollutants, and personal responsibility—like picking up after your pet—can help reduce its impact on our local streams.