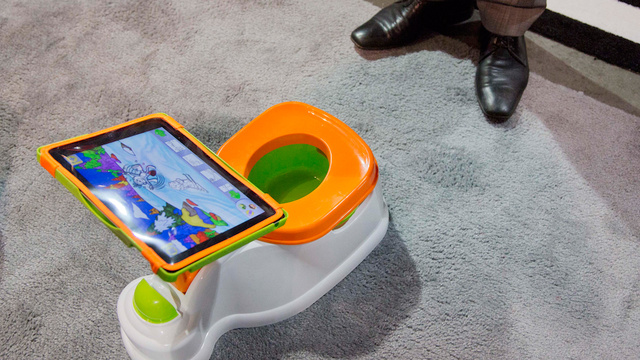 NEWS: #WaitToTweet 'til you're toilet-trained? iPotty voted worst toy of 2013
The votes are in: The worst of the worst toys of the year is the iPotty, an iPad holder built into your child's potty-training seat.
The Campaign for a Commercial-Free Childhood annually presents one unlucky winner with the TODAY (Toys Oppressive and Destructive to Young Children) Award, and the voters' cases for the iPotty "winning" this year were definitive.
Whatever your opinions are about children and technology, technology in the bathrooms is a growing trend, but we never realized how far until seeing this. Either we should be aiming our #WaitToTweet message at a much younger demographic, or we better start working on our "Wally Waterdrop Saves the World" app.
What are your thoughts on worst or best toys of the year?