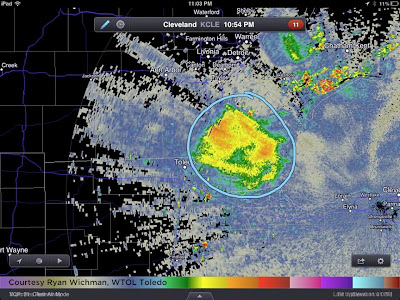 PIC: Just your normal everyday swarm of bugs so thick you can see it on radar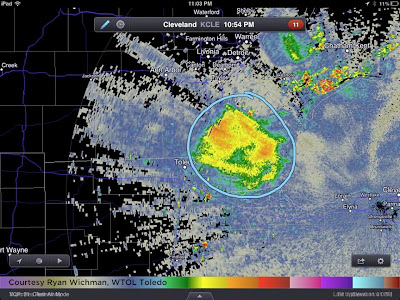 Courtesy Ryan Wichman, WTOL Toledo
This is not a thunderstorm warning. It's not a weather alert or special report.
It's just bugs. Lots and lots…and lots…of (harmless, but yes annoying) bugs over Lake Erie near Toledo.
@NotoriousWojo tweeted this image last night from Ryan Wichman of WTOL Toledo which shows a swarm of midges (aka muckleheads, and some call them mayflies) so thick that it shows up on radar. It's actually fairly common at this time of year.
His tweet called them mayflies, but as we mentioned in our blog post this week, we referred to the harmless bugs in Northeast Ohio as midges. They hatch in the late spring and die off in about two weeks. They are indicators of water quality.
One more thing we learned thanks to Brian Ivey is that the midges-versus-mayflies nomenclature is regional, too.
@wallywaterdrop @ScottSabolFOX8 @NotoriousWojo NW OH and SE MI calls them mayflies and NE OH calls them midges. So those are midges.
— Brian Ivey (@weatherguy10) June 20, 2013