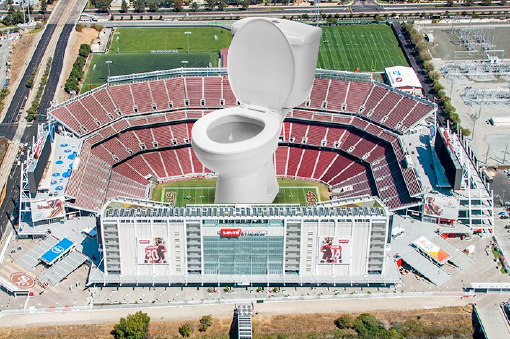 #SB50: Stadium prep includes flushing all 1,135 toilets, urinals, sinks at once. #SewerBowl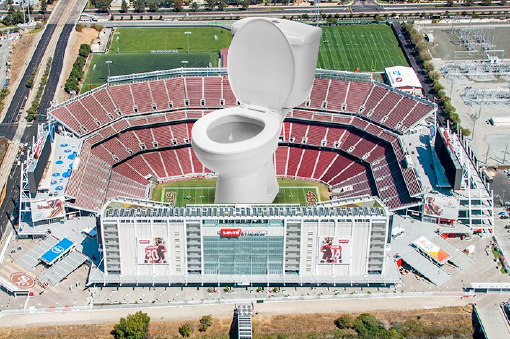 A bowl tradition unlike any other, behold the Super Flush.
When a stadium, arena, or large-scale entertainment venue like it opens, the plumbing is tested by flushing every single toilet, urinal, and sink drain at the same time. It's been coined the Super Flush.
It happened the year Super Bowl 50 host Levi's Stadium opened in 2014, when "hundreds of workers and volunteers" super-flushed the drains not only once, but for a full 30 minutes to ensure the water-pressure system functioned properly. It looks something like this:
While the earliest reference to Super Flushing we could find was 1998 in Baltimore, we suspect the practice predates this. Plumbing functions can be particularly stressed during big events, like in Cleveland in 2007 when 50,000 gallons of water overflowed from leaky toilets during a Kenny Chesney concert. A Super Flush of more than 100 johns after repairs were made confirmed the fix was effective.
The urban legend of a city sewer explosion due to a Super Bowl halftime surge is only a myth, but it remains one of our favorites.