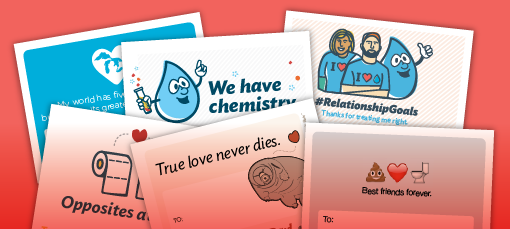 #LoveCleanWater: Our printable valentines are the very least you can do.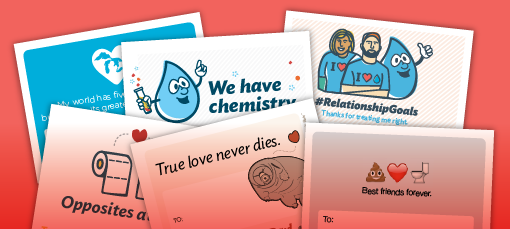 Flowers fade away, candy loses flavor, and stuffed animals quickly become closet clutter. When you care enough to give someone the very best, share your love of clean, safe, reliable water.
Our latest downloadable edition of wastewater valentines aren't just for water professionals. They are perfect for kids, friends, family members, and anyone who appreciates the true value of clean water.
Formatted on a simple printable sheet, you can print copies for kids activities or around your home or office. If you show your love, share with us and let others know you #LoveCleanWater, too.
Print and personalize your own before the big day.