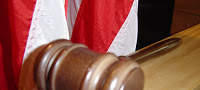 STORMWATER: Program gets the green light, will begin January 2013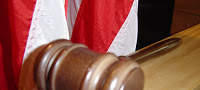 The Sewer District's regional stormwater management program has the green light.
On Thursday, Judge Thomas J. Pokorny issued a final ruling on the Sewer District's regional program to tackle Northeast Ohio's flooding, erosion, and water quality problems.
The Sewer District will formally implement the Regional Stormwater Management Program in January 2013 and detailed planning for early-stage projects is already underway. The Regional Stormwater Management Program will address flooding, streambank erosion and water quality issues throughout much of Northeast Ohio.
On June 28, 2012, Cuyahoga County Court of Common Pleas Judge Thomas J. Pokorny issued his final opinion in the case of Northeast Ohio Regional Sewer District vs. Bath Township, Ohio, et al. (CV-10-714945). Download the final opinion.
Following prior recommendations by Judge Pokorny, the Sewer District will make several changes to the Regional Stormwater Management Program; most notably, the Community Cost Share allocation will be increased from 7.5 percent to 25 percent. Member communities can apply for these funds from the Sewer District and use the funds for approved local stormwater-related projects including construction, operation and maintenance of their local stormwater systems; projects that assist communities with EPA requirements; equipment purchases; and projects necessary to mitigate separate sanitary sewer overflow problems.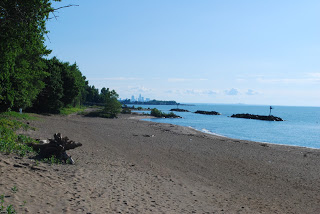 "It's obvious that flooding and erosion problems have increased throughout recent years, but the most apparent impact of stormwater is water quality, evidenced by Lake Erie's near-bottom ranking in beach quality," said Sewer District Executive Director Julius Ciaccia. "Our region's leaders call Lake Erie our most valuable asset, but have we treated it as such? It's time to move forward with this program and together treat Lake Erie as the world-class resource it is."
The Court has agreed to accept the Sewer District's proposed changes that would assist school districts and independent schools in obtaining the Stormwater Education Credit. The provided curricula will adhere to Ohio State Standards and be available for grades 3, 5, 7 and 10, but schools are not required to use it.
In addition, the Court has adopted the Sewer District's proposal to credit a portion of costs assumed by non-residential account holders when engaging licensed engineers to complete approved applications for Stormwater Fee credits.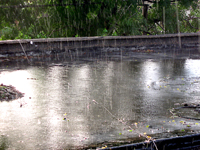 Judge Pokorny's prior rulings reaffirmed the Sewer District's authority to implement the Regional Stormwater Management Program and that the fees associated with this program are, in fact, fees and not taxes as asserted by the opposition.
The Sewer District filed the initial complaint for declaratory judgment on January 7, 2010, the same day the Sewer District's Board of Trustees unanimously voted to adopt Title V, the section of the Sewer District's Code of Regulations that details the Regional Stormwater Management Program.
ABOUT THE PROGRAM
The Sewer District's Regional Stormwater Management Program will address flooding, erosion and water quality problems throughout its defined service area. In addition, the Sewer District will assume responsibility for millions of dollars of necessary maintenance along streams across the region.
The average homeowner within the Sewer District's Stormwater Service Area would be charged $5.05 per month, or $60.60 per year, to pay for stormwater-related construction projects and maintenance. The Sewer District has identified more than $220 million of needed construction projects, and detailed planning on some projects has already begun. These stormwater-related projects will provide relief to multiple communities within each watershed.
Additional information about the Regional Stormwater Management Program is available at neorsd.org/stormwater