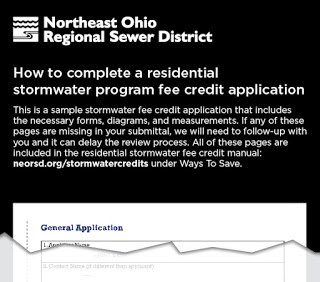 STORMWATER: Top 3 "Hey, you forgot this!" credit app errors
As stormwater fee credit applications continue to flow in, we've noticed a few areas where customers have overlooked requirements in order for us to process their applications properly.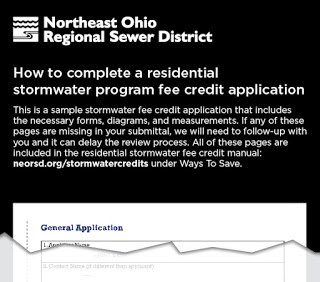 If you are submitting a credit application, don't miss these three most common oversights:

[Download a Residential Stormwater Fee Credit Manual and application]
Send us photos of the property or improvements.
In the residential credit manual, we ask customers to attach photos of the stormwater control measure they chose. We need the photo of the rain barrel, filter strip, or other approved control measure in order to approve the installation. If you don't submit photo documentation, we will need to follow up with you and it can add time to the review process.
Don't forget your parcel number.
Your property parcel number is shown on the letters we mailed customers in 2012, but did you know it is also available on the County Auditor's website? If you do not write it on your form, we will look it up, but it saves review time if it is included in your application.
Sign and date.
Your signature is required on two separate pages of the application. Don't overlook them.
We have a sample application that has been completed correctly if you would like to scroll through it for reference. And as always, if you have questions about the application process, you can attend one of our monthly public meetings, call us at (216) 881-8247, email stormwater@neorsd.org or tweet @neorsd.