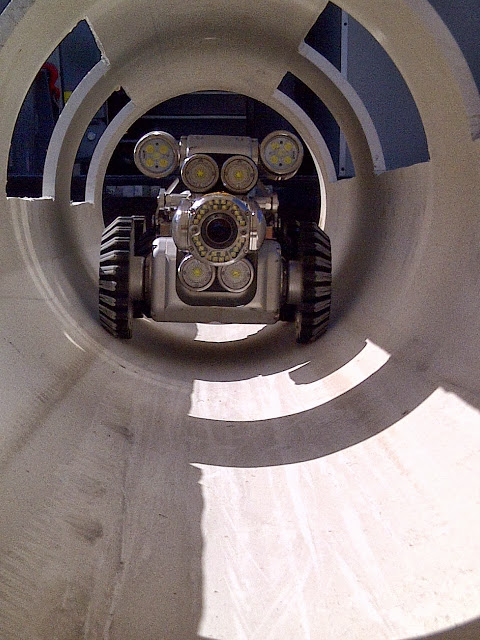 WATCH: Do you see what we see? Sewer maintenance and video inspections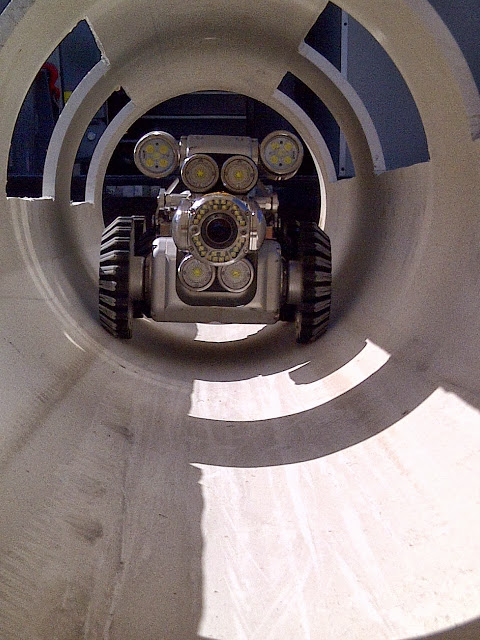 How do we get a closer look at problems in our sewers? One way is using a video rig and camera like this. This is a demonstration set-up so our Open House visitors can see the camera and its maneuverability in action.
Lights. Camera. Action.
Video cameras are important tools of the trade when it comes to our Sewer System Maintenance & Operation team. They help locate problems and verify solutions in hard-to-reach areas underground.
In this video from our YouTube archives, our sewer maintenance crews clear a local sewer blockage and then use a remote-controlled video camera to inspect the job. Josiah tells us a little about it.
You never know what our cameras will find. But critters are common. Most commonly cockroaches…
…and rats (in this video, the camera was pulled on a raft rather than rolling on wheels).