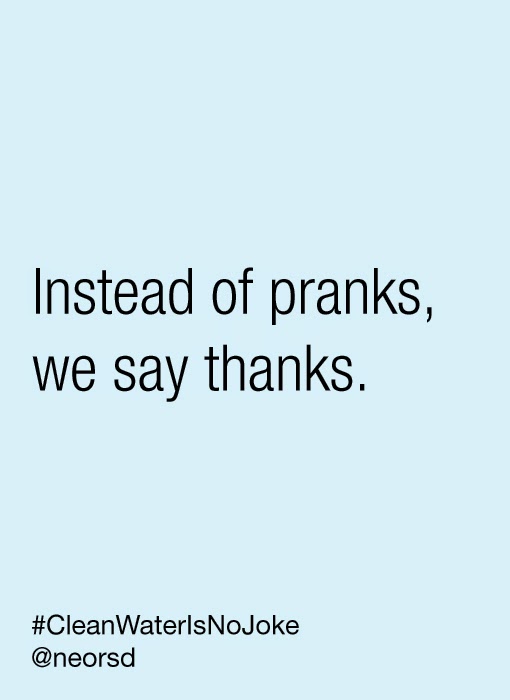 APRIL 1: Why we're not fooling today. #CleanWaterIsNoJoke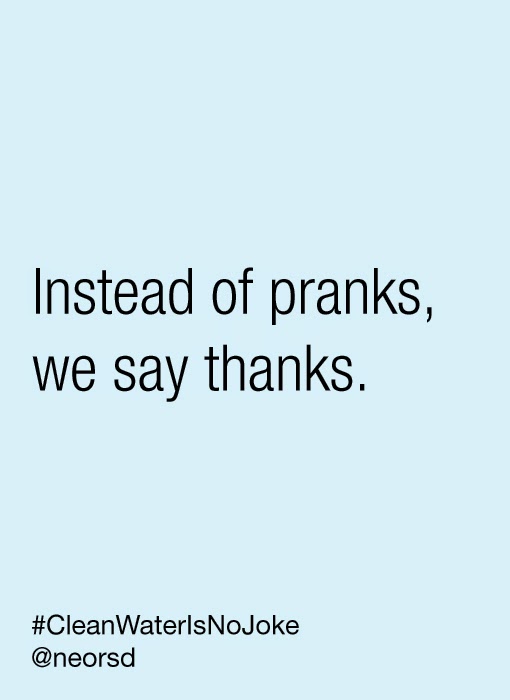 We live for potty puns. They help us make complex projects and overlooked services something relevant and interesting to many of you.
But on this April Fool's Day, we're stepping back to look at the big picture.
Hundreds of millions of Americans live with the comfort of clean water thanks to the work of water and wastewater treatment agencies every day, effort that is often only realized when there is a problem. We're proud that the service we provide has been so efficient that it can be taken for granted, and even joked about.
Today, take a moment to think seriously about the water flowing from your tap or down a drain and realize that clean water and sanitation is a resource many around the world don't have. We're not abandoning humor forever. Just for today.
And that's no joke.