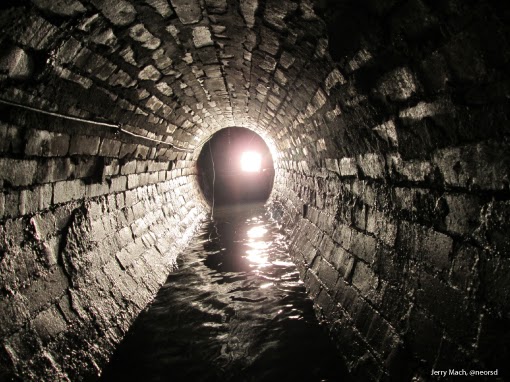 PIC: This accidental image could not have been better.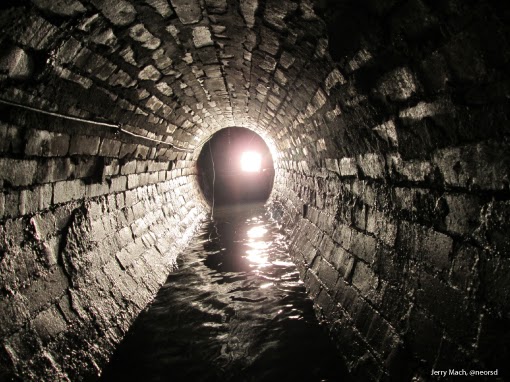 Jerry Mach, one of our Sewer System Maintenance & Operation team members, needed to snap a photograph during a recent sewer inspection. When he did, he didn't realize he had accidentally changed the camera settings to black-and-white.
The awesome result is an eerie but revealing image of the infrastructure upon which most of our cities have been built. Thanks, Jerry, and thanks Susan for passing us the photo.