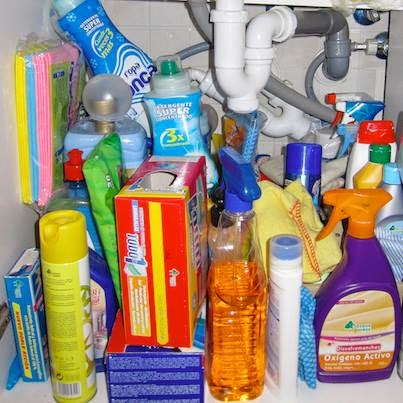 HOME: A healthy environment starts at home, and it might start with these 33 tips.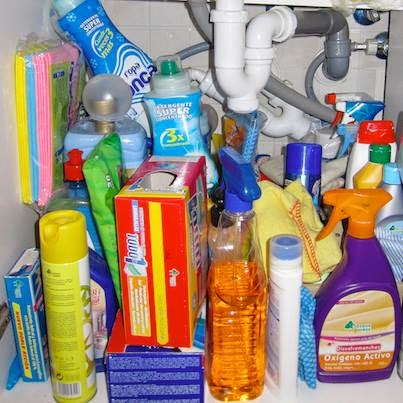 If this is what it looks like under your kitchen sink, there has to be a better way. Better for you, better for our water, and better for the environment.
From eco-friendly cleaning solutions, to disposal tips for those trash items that don't belong on your curb, we have a handbook full of helpful information to protect our environment and make your home healthier.
Of the more than 30 tips, instructions and resources we highlight as you scroll or download the handbook below, here are just a few:
Why you shouldn't pour fat or grease down your garbage disposal
How to get rid of old outdated prescription medications safely
Why fluorescent bulbs don't belong in your trash
What do do with old motor oil, car batteries, or tires
How to control your lawn or yard without chemicals
If you would like to request copies of this handbook for an event or community group, contact us.