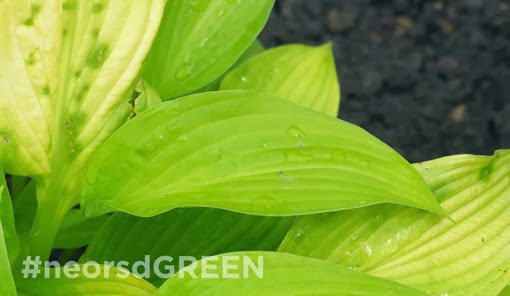 NEWS: Sewer District, ODOT partner on green infrastructure to mitigate Opportunity Corridor's stormwater impacts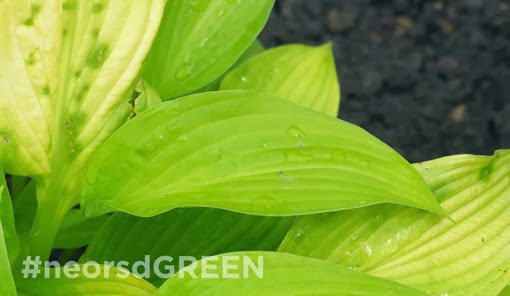 Agreement with ODOT to provide Sewer District with $650,000 to fund green infrastructure projects throughout Doan Brook, nearby watersheds
A groundbreaking agreement between the Northeast Ohio Regional Sewer District and the Ohio Department of Transportation will fund hundreds of thousands of dollars in green infrastructure grants to address stormwater impacts associated with the Opportunity Corridor construction.
Sewer District Trustees approved a resolution yesterday authorizing it to enter into an agreement with ODOT which includes a $650,000 payment to enable the Sewer District to establish a new Green Infrastructure Grants Program.

The Opportunity Corridor—a transportation and economic development project—encompasses nearly 1,000 acres on Cleveland's southeast side and will connect I-490 to the University Circle neighborhood. In this region, oftentimes called the "Forgotten Triangle," the Sewer District has several green infrastructure projects planned, taking advantage of vacant and abandoned land in the area.
Green, partnerships will reduce stormwater runoff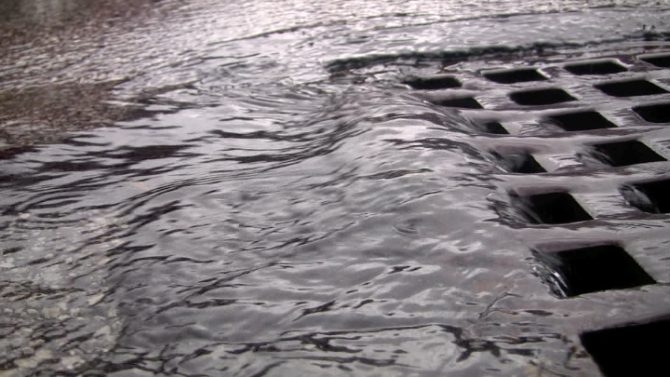 The Sewer District's existing regulations prohibit increases in stormwater runoff into combined sewers. Projects such as Opportunity Corridor that will increase stormwater runoff must have a stormwater mitigation plan in place to address the impact. The Opportunity Corridor's first project phase (E. 105 St. between Quincy Ave. and Chester Ave.) will contribute 600,000 gallons of stormwater runoff into combined sewers in the Doan Brook watershed area annually. ODOT's funding enables the Sewer District to partner on green infrastructure projects within the Doan Brook watershed to capture and remove this increased stormwater volume from the combined sewer system.
"Due to limited space and immense utility infrastructure beneath the roadways for the Opportunity Corridor area, traditional stormwater mitigation practices were not realistic or cost-effective in this first project phase," said Sewer District Design Manager Doug Lopata.
"The opportunity for us to create a green infrastructure grants program to complement this exciting transportation project will provide additional benefits to the neighborhood while managing stormwater impacts on the combined sewer system and Doan Brook."
"Thanks to Governor John Kasich's Jobs and Transportation Plan we have been able to keep the ball rolling on the Opportunity Corridor Project," said Myron Pakush, Deputy Director, ODOT District 12. "Great partnerships with our stakeholders have allowed us to think differently. In this case by working with the Sewer District we were able to identify a way to minimize the impacts of construction and provide a method to construct improvements to the local watershed."
Green Infrastructure Grants Program to fund stormwater- and CSO-control projects
In addition to funding from ODOT, the Sewer District is contributing $250,000 towards the Green Infrastructure Grants Program. This additional funding will support green infrastructure practices throughout the Sewer District's combined sewer area. The Green Infrastructure Grants Program funds projects that provide outstanding on-the-ground techniques for stormwater management and increase public awareness of these stormwater control measures and their impacts on combined sewer overflow.
"Capturing 600,000 gallons of stormwater runoff in the Doan Brook watershed, and preventing it from entering our combined sewer system, is the top priority for monies contributed by ODOT for the Green Infrastructure Grants Program," said Kyle Dreyfuss-Wells, Manager of Watershed Programs, Sewer District. "Once this initial goal is met, the Sewer District will evaluate additional opportunities."
"The Sewer District is committed to promoting smart stormwater solutions that consider cost, site, neighborhood impact, available technologies and water quality. This agreement meets all of those criteria," said Julius Ciaccia, Executive Director, Sewer District. "In addition we will continue our legal pursuit of the Regional Stormwater Management Program which will have a wider range of 'green' benefits throughout our region."
The Sewer District will administer this grant program in-house. Organizations wishing to receive notification about the program should contact Linda Mayer at (216) 881-6600.