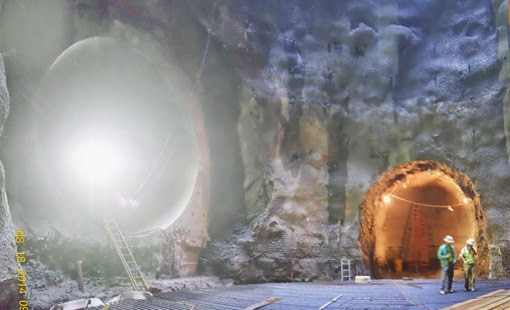 PHOTOS: 11 images of the underground wonders of unseen infrastructure
The underground is full of wonders to behold. But c'mon, don't break the law to behold them.
An art and architecture publisher recently printed a book featuring stunning photos of London's underground infrastructure. The catch, according to the editor, is that the photos were taken "without permission from anyone," which can pose a number of safety and legal issues.
While we don't advocate unauthorized sewer spelunking expeditions, we completely understand the intrigue of the hidden architectural wonders of a sewer system. The handiwork, the engineering, the labor involved, it really can be amazing.
Here are some of our favorite recent images showcasing these characteristics of our own system hidden below northeast Ohio. These images were taken by our employees or contractors.