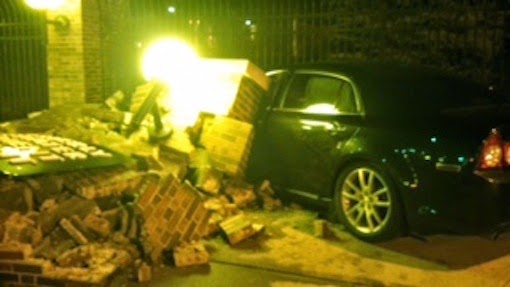 PIC: Main entrance wall crumbles, security responds as car crashes at Easterly plant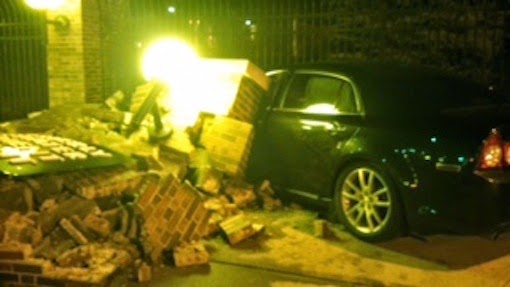 Image credit Alexander Malloy, Northeast Ohio Regional Sewer District
Security officers responded to an early Thursday morning crash at our Easterly plant today where a driver careened off the road, demolishing our main gate welcome sign.
Paramedics took the driver to the hospital following the accident and his condition is not known at this time. There were no other injuries on site, according to Officers Alexander Malloy and Jason Kern's accident report.
The report described that the vehicle crossed through the intersection of East 140th Street and Lake Shore Boulevard before crashing into the plant's main front wall about 5:00 a.m., not far from the guard house a few hundred feet away. The officers tended to the driver until paramedics arrived and extracted him from the vehicle for medical attention.
We'd like to thank Officers Malloy and Kern for responding to the incident and we wish the driver a full recovery.