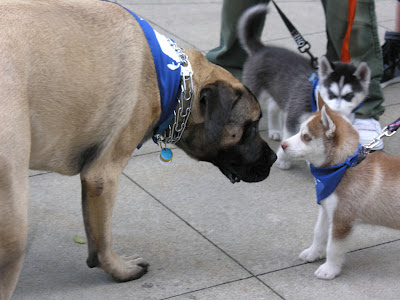 PUP: Grab a mitt, a mutt, and the message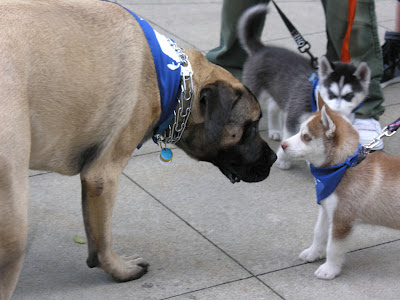 The Sewer District sponsoring a bring-your-dog-to-the-ballpark night? Yes, you read that correctly.
This is the third year the Sewer District has supported the Cleveland Indians' Puppypalooza event, and the latest is August 29 against the Oakland Athletics. But why?
Puppypalooza gives fans the opportunity to bring their dogs to the ballpark, a partnership with the Cleveland Animal Protective League and presented by your Sewer District. We have attached our name to the event to promote our own pet-friendly water-quality-awareness program PUP!, or Pick Up Poop.
The PUP! campaign encourages dog-owners to pick up their pets' waste because its bacteria pollutes local waterways.
It's not the first time we've tried some creative messaging with the Cleveland Indians and Progressive Field. We've reached out with bathroom signage, and even a QR code outside the restrooms linked to a promotional video of ours:
Learn more about our PUP! campaign and related educational materials on our PUP! website.