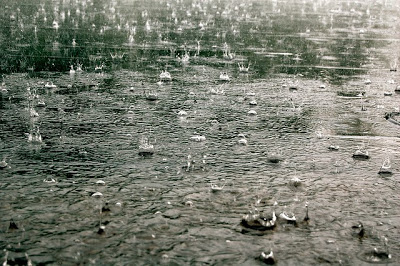 FAQ: 21 customer questions about the #StormwaterProgram ruling, fees, billing, and more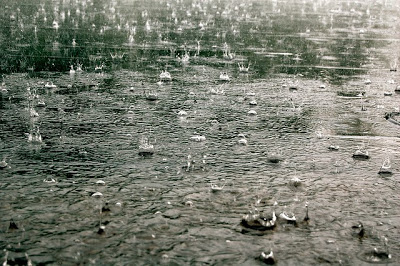 Updated February 16, 2015
We understand many customers have questions about their
bills following last week's news that we can no longer collect
fees for stormwater management. We have already begun fielding questions
in our Customer Service department and online, and these appear
to be the most common so far.
If you have other questions not listed here, leave us a comment and we will provide an answer for you.
1. What is the court's ruling?
The Ohio Eighth District Court of Appeals ruled September 26, 2013 that the Sewer District did not have the authority to pursue its Regional Stormwater Management Program and cannot charge the stormwater service fee. The Sewer District has been enjoined (prevented) from implementing the program. Read the decision.
2. Why did the court decide this?
The court stated that the Ohio Revised Code Chapter 6119 that outlines the authority of the Regional Sewer District did not give us the authority to enact this program.
3. What happens next?
The Sewer District appealed this decision to the Supreme Court of Ohio. We are confident that we will be successful as we have been in lower court. UPDATE 2015 02/16: Watch the oral arguments from September 9, 2014
4. Should I pay past stormwater bills I have received?
If you have not already sent your payment in, you do not have to pay it at this time.
5. What if I already paid my stormwater bill?
If you have already sent your payment in, all funds will be put into an escrow account and held until the Supreme Court makes its ruling.
6. Should I continue with stormwater improvements on my property?
Absolutely. The problems that stormwater causes will not go away on their own. You efforts will protect our environment and improve water quality.
7. I want to request a refund from the Sewer District. How do I make a claim?
At this time, the Court has not ordered the Sewer District to return any monies already collected. Therefore, all monies received will be put into an escrow account and held until the Supreme Court makes its ruling. We are not providing refunds of stormwater payments.
8. Do I have to pay the charges that currently exist on my bill?
You are only exempted from paying the stormwater fee. All other charges are due as usual.
9. What happens to the money that has already been paid to the District for stormwater?
All money that is collected will be put into an escrow account and held until the Supreme Court has ruled on this matter.
10. Not receiving a refund is unacceptable. How is that legal, especially if the funds were paid to a program that has been discontinued?
The Sewer District received a ruling from the Common Pleas Court that allowed us to proceed with the program. The Court of Appeals ruling orders us to stop. We are complying with each court decision and are taking this to a higher court, the Supreme Court of Ohio. We are confident in a positive ruling.
11. How can you start a program without total consensus from all municipalities within your service area?
The Sewer District and the Court of Common Pleas agreed that we had the authority to proceed with our program. Consent from each municipally was not required. We are expecting a favorable ruling from the Supreme Court of Ohio on this matter.
12. When can I expect my refund?
The Sewer District will appeal the Appellate Court decision to the Supreme Court of Ohio. We anticipate that they will rule in our favor. Until then, all stormwater fees collected will be held in an escrow account.
13. Will the current stormwater projects that have begun under the program continue? and if so, how will they be financed?
The court has ordered us to discontinue stormwater program services and activities and the collection of fees. We will comply with the court's decision.
14. Can I pay my stormwater fee?
The Sewer District has recently received a ruling from the Court of Appeals that stops our program. We will appeal that decision to the Supreme Court of Ohio. Until the Supreme Court rules, we will not be collecting stormwater fees.
15. Did the Sewer District appeal?
Yes. We are confident that the Ohio Supreme Court will rule in our favor and the good work of this program will continue. Hear the oral arguments presented to the Ohio Supreme Court.
16. What will happen to my stormwater credit application?
We will hold your application and contact you when the program resumes.
17. How much money have you collected so far?
We anticipated collecting $20 million in 2013. We collected approximately $17 million. All money collected for this program will be put into an escrow account pending the Supreme Court of Ohio's ruling.
18. Did you reduce staff?
We did not reduce staff. Many employees who contributed to our stormwater-related work have redirected their efforts to Project Clean Lake.
19. When the Supreme Court rules in favor of the Sewer District, will I owe for the time the program was suspended?
No, you will only be charged going forward.
20. How does this decision affect Project Clean Lake?
Project Clean Lake will continue as planned.
21. How are you keeping customers informed?
At this stage, the latest links and information will be shared on our official @neorsd Twitter account, Facebook page, this blog, and neorsd.org/stormwater. You may also contact our Customer Service department (216) 881-8247. As details emerge, we will explore other resources to ensure you have the latest and most accurate information.