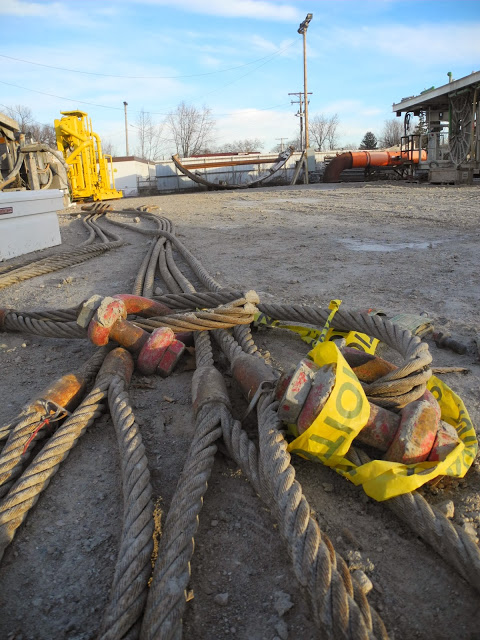 LOOK: Mackenzie, now in pieces, awaits a resurrection
It is finished.
Mackenzie—the 1,500-ton tunnel boring machine that once spanned more than three football fields in total length—now rests in hundreds of pieces in the cold December Bratenahl air.
Since finishing her three-mile journey digging the Euclid Creek Tunnel back in August, she has been meticulously disassembled and brought to the surface, cataloged, and placed in storage where she began her journey in 2012, at a site known as Nine Mile Creek.
Construction Supervisor Bob Auber let me tour the area where the equipment formerly known as Mackenzie now rests. There's something bittersweet about these photos.
Auber said it's possible Mackenzie could be used again on the Dugway Storage Tunnel, an upcoming Project Clean Lake project that has the same diameter as the Euclid Creek Tunnel.
Despite her disassembly, Mackenzie is mysteriously still tweeting. We have to admit it's making us a little nervous.