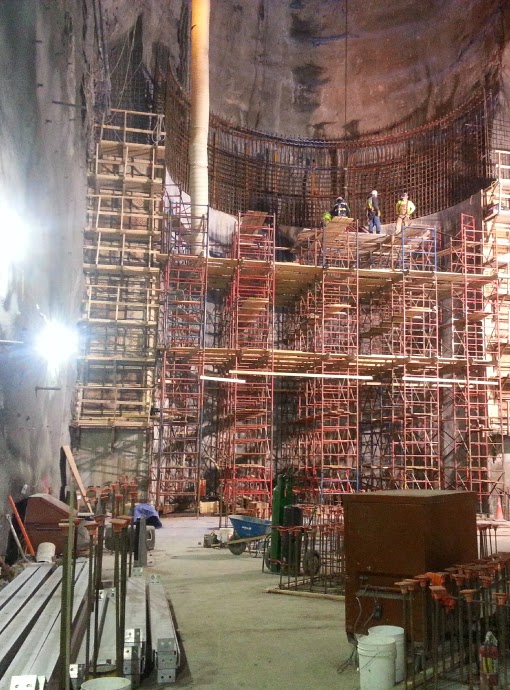 LOOK: Wherever you are, look down. This could be happening under your feet right now.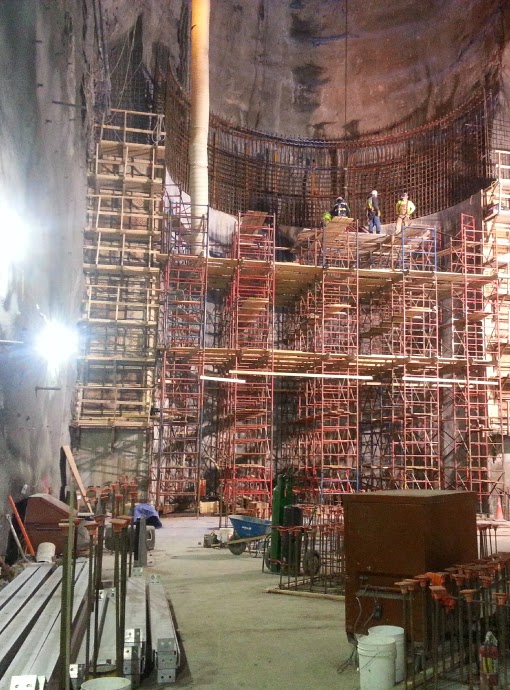 Next time you see a manhole in the street, think about the work it took to build the system beneath it.
This picture from March helps tell some of that story.
The huge scaffolding is 35 feet tall, erected 240 feet underground, and stands within an enormous cavern that will eventually pump millions of gallons of wastewater. And once complete, it will be just another piece of the expansive sewer system 1,000,000 people in Northeast Ohio already rely on every single day.
It's all for a project known as the Tunnel Dewatering Pump Station, part of an even larger set of three huge projects underway in Bratenahl. When finished, the pump station will lift wastewater from three gigantic storage tunnels hundreds of feet underground up to the Easterly Wastewater Treatment Plant for treatment.
The cavern where the pumps will be held is currently being lined with concrete. Scaffolding helps shape the curved lining at the base of each of the two shafts you see in the rendering below.