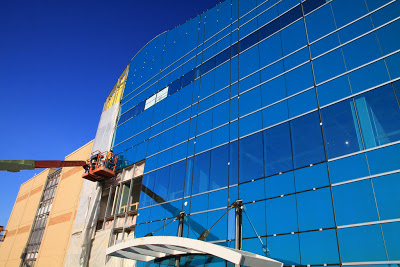 NEWS: Arrest made following suspicious call to Sewer District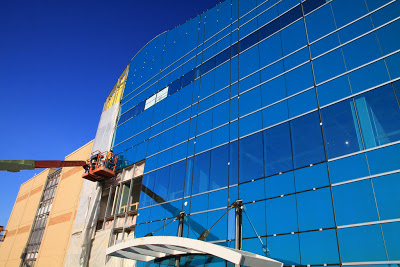 Authorities determined the call was placed by an employee of a company working on the Renewable Energy Facility project at our Southerly Wastewater Treatment Plant.
Today, the Cuyahoga Heights Police Department arrested Joshua Petro. The arrest stems from a suspicious call made to the Northeast Ohio Regional Sewer District's Southerly Wastewater Treatment Plant on Monday, October 22, 2012. Another unnamed Sewer District plant was mentioned in the call, as well. Charges are pending.
Yesterday, at 6:48am, a security officer at Southerly received a phone call allegedly from Petro who indicated that "something would happen at the Southerly Plant and your other plant." The exact type of action to be taken against the plants was not defined in the phone call, nor was the "other plant" identity—Westerly or Easterly—clear.
"Our first concern was to assure that employees, contractors, vendors and visitors were safe," stated Julius Ciaccia, Sewer District Executive Director. "We were able to determine early on in the investigation that safety was not jeopardized."
With the assistance of Verizon Wireless and AT&T, Sewer District staff traced the call to a pre-paid phone. It was determined that the initial call was made at E. 49th and Pershing Avenue. Using GPS coordinates of other phone calls made throughout the day, Sewer District staff determined that the pre-paid phone was in Southerly throughout the day of the incident.
Further, with the assistance of the Northeast Ohio Regional Fusion Center, the Sewer District was able to determine the owner of the phone, Joshua Petro. By cross-referencing both the Southerly employee and contractor lists, it was discovered that Mr. Petro is an employee of a construction company hired to fulfill an electric contract for Renewable Energy Facility (REF), which, when fully constructed and operational, will incinerate biosolids at Southerly.
Also, Sewer District enlisted the assistance of the Cleveland Police Department's K-9 handlers and bomb sniffing dogs to search to REF for any explosive devices. None were detected. Additionally, contractors will be required to sweep the REF to assure the safety and security of the equipment.
The FBI Domestic Terrorism Operations Unit was consulted, as well.
"Threats against our facilities will not be tolerated," stated Shawn Hageman, Chief of Sewer District Security. "Regardless of the intent, any threat made against our staff and our facilities, which are deemed critical infrastructure by U.S. Department of Homeland Security, will be taken seriously."
Given the nature of the situation, Southerly employees' personal, vacation and sick time requests were honored for the day of the threat.