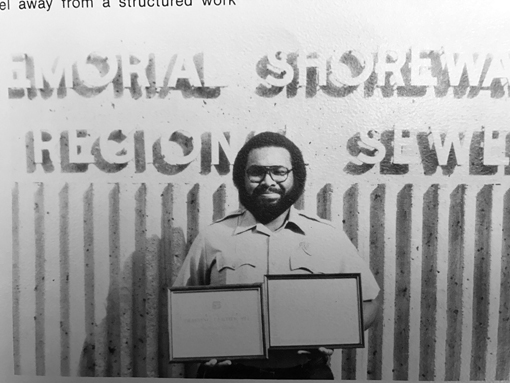 PROFILE: "You'd think I just walked out with a PhD," retiring Weeden remembers a proud day 30 years later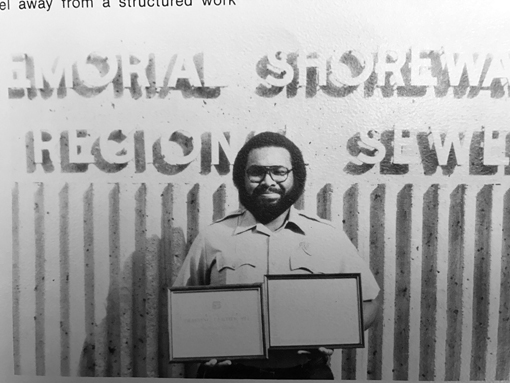 Ray Weeden, a Westerly Security Officer in 1987, displays his certificate of completion of Wastewater Treatment Plant Operation classes.
If ever there was a story of someone working their way to the top, it's Ray.
Ray Weeden is nearing retirement as Director of Operation & Maintenance in February after more than 35 years of service.
Born and raised on the east side of Cleveland, Ray worked a variety of jobs out of high school, including security gigs. Following a downsizing at the UAW plant where he was a security guard, Ray was out of work for 13 months, and went back to school full-time. When he heard the Sewer District was hiring, he put in his application. "I started at the District on May 25, 1981, a day I'll never forget."

Ray was a guard at our Westerly plant in Cleveland for seven years. "But I was looking to change my career," he said. "Sitting in Security, you see everybody, and you get accustomed to people coming in at one level and then moving up to do something else." So he started taking wastewater treatment classes, which at the time was a correspondence course. "You turned in your coursework and got an [Operations] training class certificate."
"I was the proudest guy on the planet; you'd think I just walked out with a PhD."
Ray became an operator at our Southerly plant and continued his studies, earning promotions and new responsibilities there and then back at Westerly. In 1997, he became a Shift Manager.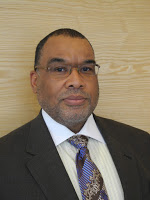 "There were many opportunities the District provided—and still does today," he said. "The investment that [former Executive Director Erwin] Odeal and [CEO] Ciaccia made in our people is so valuable to the District."
Ray became Assistant Superintendent at Easterly in late 2002. In 2008, he was reassigned to Westerly, but before he got there, he was picked by Ciaccia to be Deputy Director of O&M. "I never unpacked my boxes," he said. "I was only at Westerly for 60 days before I came to [administration]."
Ray experienced some withdrawal from working in the plants. "There was a period when, whenever it rained, I missed being in the heat of the battle." He became Director of O&M in 2012.
RELATED LINKS
"The District is still in its formative years. When I started in 1981, it was only nine years old!" Ray said. "We were just trying to operate the plants, get things cleaned up, and build a lot." He has witnessed big changes at District. "The basic wastewater principals have not changed, but with automation, you have a lot more detailed information and process control at your fingertips."
"The major change has been cultural," Ray said. "The District is a lot more inclusive than it was. There was a concerted team-building effort that taught us that we have to rely on all of our workers for creativity, ingenuity, and leadership."
"And under Ciaccia, we've continued to be more progressive. The workforce is so diverse, especially in terms of generations, it's a really exciting place to be."
"There are many great, mindful, courteous, friendly, thoughtful, genuine, caring, hard-working, intelligent people at the District," he said. "That's what I'm going to miss the most."
—Senior Communications Specialist Michael Uva