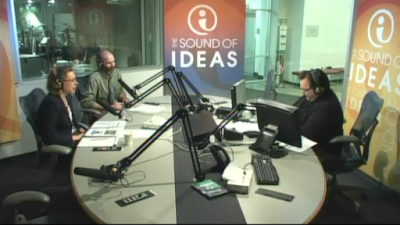 WATCH: Kyle and Matt bring a serving of sewer science to @WCPN
Kyle and Matt served up a heaping helping of sewer science on today's Sound of Ideas on WCPN.
Deputy Director of Watershed Programs and soon-to-be CEO Kyle Dreyfuss-Wells and Watershed Team Leader Matt Scharver appeared with Mike McIntyre today to promote their Science Cafe presentation January 9.
The event will focus on the science of green infrastructure, specifically our Fairhill-MLK project, but the conversation covered all sorts of topics ranging from stormwater runoff to how combined sewers work.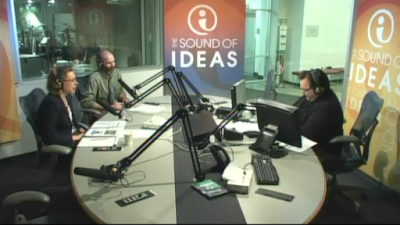 Kyle and Matt talk to Mike McIntyre on WCPN Sound of Ideas
"Green infrastructure is the basic idea of managing stormwater as close to its source as possible," Dreyfuss-Wells explained. "We look for strategic locations [in the combined sewer area like Cleveland and inner-ring suburbs] where we can do some sewer separation, manage that stormwater, and keep it out of the combined system before it even gets there. That's what we're doing at Fairhill-MLK."
Matt and Kyle explained that by keeping stormwater out of the aging combined sewer system—one that carries stormwater and sewage in the same pipes—it prevents flow volumes from overwhelming the system and causing overflows. Combined sewer overflows are a key source of pollution in combined-sewer cities like Cleveland.
Project Clean Lake unites large gray infrastructure projects (like sewer tunnels) and green infrastructure surface projects to reduce stormwater volumes in the combined system; the result will be a pollution reduction of more than four billion gallons a year by 2035.
RELATED NEWS