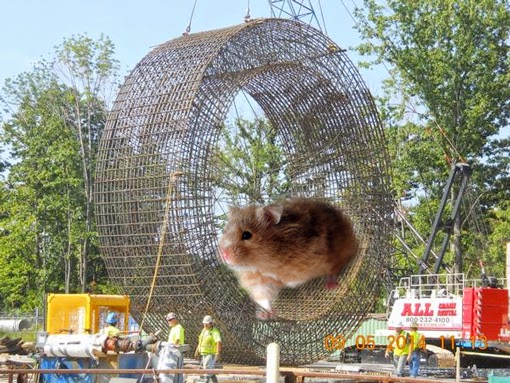 SOURCES: Latest tunnel construction project to be powered by giant hamster wheel. Or not.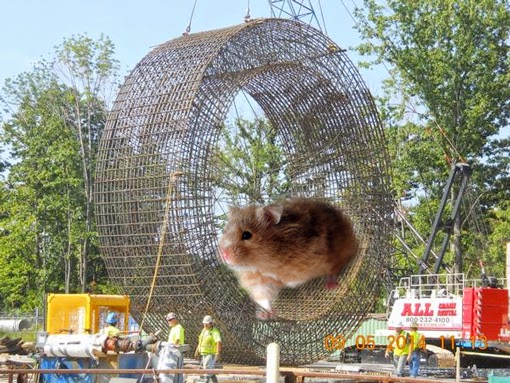 Not an Onion headline, just fun with an already great photo.
When our Director of Engineering & Construction Kellie Rotunno tweeted her original pic earlier in the week, posting progress on our enormous Euclid Creek Tunnel project, it got our wheels spinning.
Wholly ring beams batman! Check out this 30 ton form for
@neorsd's #ECT which will reduce #CSO from #greatLake Erie. pic.twitter.com/EMof0XwWcf
— Kellie Rotunno (@KellieRotunno) September 8, 2014
In reality, Kellie explained that the 30-ton rebar frame is being lowered into a Euclid Creek Tunnel shaft to connect the shaft with the three-mile tunnel itself. Once in place, the form will be lined with concrete.
We'd need a whole lotta hamsters to power something like a tunnel boring machine, but we are consistently looking for ways to make our Project Clean Lake program smarter and more sustainable.