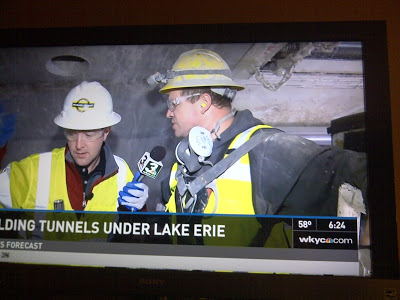 VIDEO: Not your average daily commute, WKYC visits our construction project 200 feet underground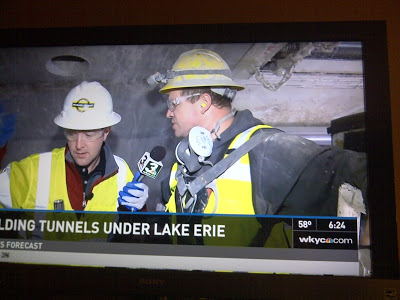 Many Americans take the train or ride an elevator to work. These, however, are a bit more unconventional.
WKYC's Chris Tye visited our Euclid Creek Tunnel shaft site at Nine Mile Creek last week, and Bob Auber, Doug Gabriel, and Kellie Rotunno took him on a journey few people ever get to make as he visited our tunnel boring machine at work hundreds of feet underground.
The Euclid Creek Tunnel is an 18,000-foot-long 24-foot-wide sewer tunnel being constructed 200 feet under Cleveland. This is just one of several huge projects that are part of the Northeast Ohio Regional Sewer District's 25-year Project Clean Lake program intended to reduce pollution in Lake Erie.
You can follow our Mackenzie on Twitter, too:
Home videos from last year. Looks like @wallywaterdrop was playing with iMovie again. youtu.be/q2nk2-tdJ_0 #neorsdECT— Mackenzie (@MackenzieTBM) May 1, 2013