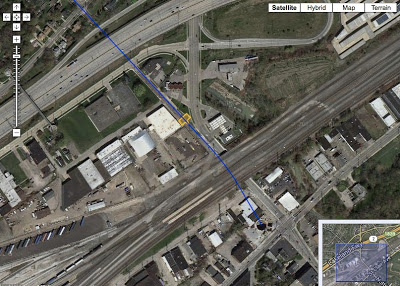 TUNNEL: Mackenzie's hitting the home stretch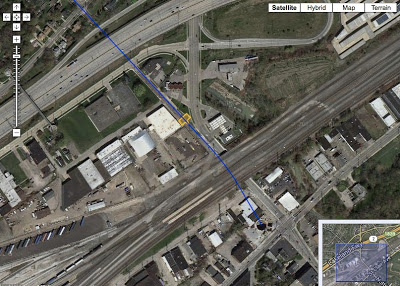 A rumbling journey of more than 18,000 feet is nearing completion.
As of 9:00 this evening, the yellow box in the map above is the live location of Mackenzie, the tunnel boring machine digging our Euclid Creek Tunnel 200 feet under Cleveland. The shaft visible at the end of the blue line is where she will exit the tunnel, the corner of Nottingham and St. Clair Avenue.
Mackenzie's journey will be ending soon as she is approaching the end of her tunnel trek, a project that broke ground in 2011. The Euclid Creek Tunnel is a nearly three-mile-long 24-foot-wide sewer tunnel that will be capable of holding more than 52 million gallons of sewage and stormwater when completed.
We'll be tweeting updates and posting pics on our Facebook page as the concluding days approach.