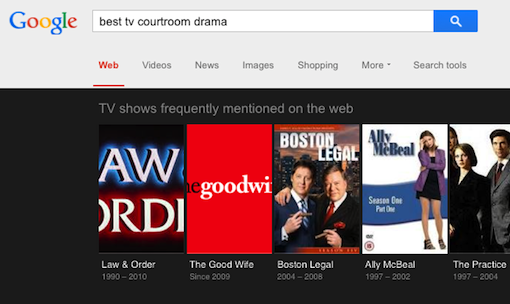 LIST: 4 ways Hollywood is like (or not like) what we'll see at our Supreme Court #OHstormwater hearing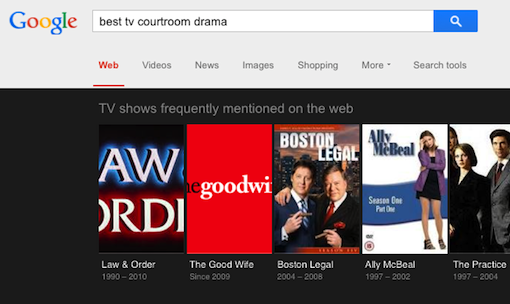 Law & Order. The Good Wife. LA Law. Ally McBeal.
How do the popular TV courtroom dramas stand up to an actual Ohio Supreme Court hearing?
We'll find out September 9 when the Sewer District argues its case for a Regional Stormwater Management Program. While it might not make a prime-time lineup, it will be live-streamed, and the hearing is an important one as the decision will have a wide-reaching impact on stormwater management efforts across the state.
Still, before Tuesday, we can make four quick comparisons between Hollywood's courtroom and what we'll actually see in Columbus September 9.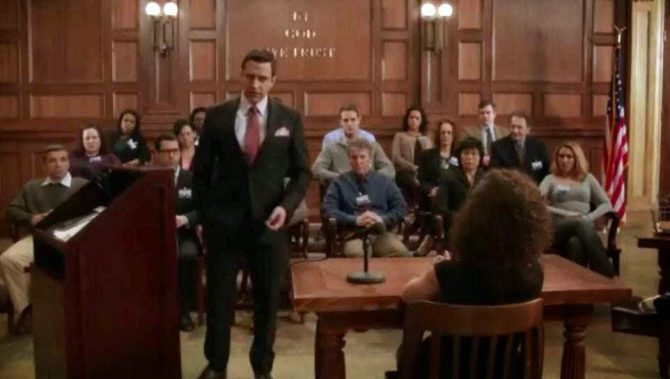 Law & Order SVU
In many series, lawyers make their cases before juries by questioning witnesses and presenting arguments fraught with emotion. In our September 9 hearing, the arguments will be direct and presented as succinctly as possible.
The cases have largely been made well before the hearing through legal briefs by each party, as well as supporting briefs for or against the program.

Here's a little background. The District's Regional Stormwater Management Program was launched in 2013 to address stream problems like flooding, erosion and maintenance. This followed several court decisions in favor of the program and its funding structure. But in September of the same year, an appeals court suspended the program, stating that the agency was not authorized to charge or collect a fee for that work. Thus our appeal to the Ohio Supreme Court led us to the September 9 hearing.

Before the appeal was accepted, we submitted a brief explaining our position that our authority to manage stormwater is indeed granted in our founding court order and the Ohio Revised Code, as well as legal precedent. Several communities and parties filed amicus briefs in support of the program and its regional benefits. Those documents factored heavily into the Court's decision to hear the case.
Jury or no jury?
TV and movie dramas often depict lawyers before juries and a single judge.

That's not the way Tuesday's hearing will proceed. At the Supreme Court of Ohio level, there are seven justices and no jury. But even in our lower court decisions, the cases were bench hearings, meaning the judge heard the case and ruled without a jury.
No time to cut to commercial
Sure, Hollywood knows how to edit for impact, cutting to commercial to leave you hanging. At the Ohio Supreme Court hearing, there's no stretching for time.

Each side will have a total of 15 minutes to make its case, and that time includes any questions from justices as well as any rebuttals. It's brief, which is why the arguments made in the actual briefs were so important.
"To be continued…"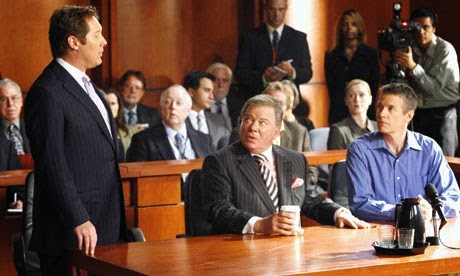 Boston Legal
Courtroom dramas of yesteryear either wrapped up in a single episode, or left viewers hanging with a "To be continued" teaser. Today's legal dramas seem to carry story lines over from week to week (perhaps that makes it easier to follow when you're binge-streaming on Netflix).

You could say the stormwater hearing will be more like the latter. We don't know when to expect a final ruling from the court. Since we are arguing two specific points in our case, there are several possible outcomes that will affect how the Sewer District and agencies like it can manage the inter-community stormwater problems across Ohio. After the oral arguments are presented, we wait.
Whatever the outcome, the problems like flooding, erosion, water quality and maintenance will need solutions. We believe a regional solution is appropriate, we have the authority to proceed, and that is the case we'll make Tuesday.
Stay tuned.