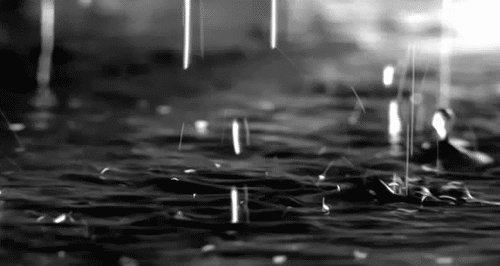 FAQ: 38 questions and answers about our #StormwaterProgram, next steps, fees, and more
Since the September 15 Ohio Supreme Court ruling, we have already begun responding to common questions about the program restart, fees, credits, cost-sharing, and more. We revisited some of the questions that existed prior to the program's suspension in 2013 and added a few we've started answering in recent days.
Updated September 25, 2015 / March 31, 2016
Background and basics: About the program
Why is regional stormwater management necessary?
Stormwater-related problems must be addressed regionally because what happens in one community can affect another. Often one community addresses a problem and may inadvertently move that problem downstream to the next community. Managing stormwater flows is necessary to protect our natural resources, reduce streambank erosion and decrease the pollutants in streams and rivers. If these issues are not addressed today, the problems will continue to get worse and will be more costly to solve in the future.

What are common stormwater-related problems?
Stormwater-related problems include the flooding of streets that stops traffic from moving, or the collapse of streambanks from erosion that causes bridges to crumble or roads to fail. These problems occur at one time or another in every community in our service area.
What will the Regional Stormwater Management Program do?
The Regional Stormwater Management Program will address flooding, streambank erosion and water quality issues in our waterways throughout Northeast Ohio which have been ignored for many years. This will be accomplished through planning, maintenance and construction of stormwater-related projects.
What is being done now to manage stormwater?
Some communities are taking steps individually to reduce the impacts of stormwater. However, each community can generally only work within their own borders to solve problems. This does not work well because stormwater issues are bigger than any one community. These issues are regional, much of the flow from one community drains into another community. Adding to the problem is that there is not a regional agency coordinating stormwater efforts between all communities. The result is that one community can "solve" a stormwater problem and may inadvertently move that problem to the next downstream community.
What type of stormwater projects under the Regional Stormwater Management Program are in place at this time?
There is a list of early action projects and plans for maintenance activities that the Sewer District will do, which include removing debris, repairing streams to protect roads and fixing failing dams. The District will restart master planning and inspection and maintenance activities on the approximately 450 miles of streams, rivers, and creeks in our service area.
Why should the Sewer District coordinate and lead the regional stormwater management effort?
The Sewer District has been the leader in clean water for over 40 years, protecting the environment and the health of over 1 million residents in 62 Greater Cleveland communities. As an established regional organization, the Sewer District is uniquely positioned to address the issues of stormwater because the problems cross community boundaries requiring multi-jurisdictional solutions and coordination.
Are other cities charging for stormwater?
Yes, there are about 1,000 cities around the country and many cities and counties in Ohio, including Columbus, Cincinnati, Toledo, and Lake County who assess a dedicated stormwater fee.
Closer to home: Stormwater management in my neighborhood
Why should I care about stormwater issues?
Clean water is one of our region's most valuable resources. It affects your drinking water, your overall quality of life, your property values, and your community. Protecting our clean water is not something that can be done by one person or one community alone. A regional stormwater management program is a critical component in protecting our clean water.
How will stormwater management benefit the community that I live in?
The Regional Stormwater Management Program is structured to address flooding, erosion, and debris issues along area streams, which in turn will protect Lake Erie, our region's most valuable natural resource. More locally, communities can benefit by taking advantage of the Community Cost-Share Program in which 25% of the stormwater revenue collected within a community will be available for its own municipal stormwater-management projects such as debris removal or flooding abatement.
Who will be responsible for flooded basements when the Sewer District stormwater charges are added to my bill?
Determining the causes of basement flooding is a complex process. In the majority of cases addressing basement flooding is the responsibility of the property owner and caused by local or property-specific issues. When these problems occur, the Sewer District will work with local communities and homeowners to determine if the cause is stormwater-related and if the proposed solution is within the responsibility of the Regional Stormwater Management Program. We will also work with community officials to determine the causes and potential solutions.
I have no storm sewer on my property and the stormwater goes to the stream. Why will I have to pay a Sewer District stormwater fee?
Stormwater management encompasses more than storm sewers in our region. Stormwater runs off all hard surfaces – driveways, rooftops, patios – on all properties, and makes its way to streams, either by flowing over land or through pipes. Increases in stormwater runoff from these hard surfaces causes flooding, erosion and water-quality problems, and the Regional Stormwater Management Program will address these problems.
My neighbor's yard is flooding my yard. What are you going to do about this?
While the Regional Stormwater Management Program will address regional stream flooding, erosion and water quality issues, problems with flooding at adjacent properties will need to be addressed by the homeowner. Your community may also have suggestions so please contact your community representatives. The Sewer District can offer advice and suggestions, as well, so please contact the NEORSD Watershed Team Leader for your community. A listing of Watershed Team Leaders can be found under Contact Us at http://www.neorsd.org/stormwater
Fees and billing: Rates, credits, and cost-saving
How is the Stormwater Fee calculated?
The fee is based on Equivalent Residential Units or ERU which equals 3,000 square feet of impervious area. Impervious area is a surface that prevents or slows water from soaking into the ground. Examples of impervious areas are rooftops, traveled gravel, concrete or asphalt paved areas, private roads, driveways, parking lots and patios. You can view your property's ERU calculation at neorsd.org/FindMyFee
How is impervious area measured?
Impervious area is measured for each parcel by digitizing impervious features such as rooftops, driveways, and parking lots from aerial photographs gathered from Cuyahoga, Lorain, Lake, and Summit counties. Our FeeFinder shows you the regional stormwater management program service area boundary and your fee calculation.


How would we pay for addressing these stormwater problems?
Since there are no dedicated federal or state funds available to address regional stormwater problems, local communities and regional agencies are financially responsible for fixing stormwater problems and funding stormwater programs. Monies can come from a dedicated stormwater fee that is typically based on the amount of impervious surfaces, such as pavement and rooftops.

 In an effort to assess a fair and reasonable fee, those with more impervious surfaces, such as large parking lots, will be charged more under the Regional Stormwater Management Program because the stormwater fee is based on the amount of hard surface on any particular parcel. Credits that reduce the stormwater fee will be considered to recognize individual efforts made to reduce a property's impact. For more on the Stormwater Fee Credit Program, download a copy of the previously approved (2012) Regional Stormwater Management Program credit manual.
Couldn't the current sewer bill charges pay for the Regional Stormwater Management Program?
Our current sewer revenue is used for a variety of services, including the collection and treatment of sanitary sewage, monitoring water quality, and control of combined sewer overflows. The services we will provide under the Regional Stormwater Management Program require a separate, dedicated revenue source to accomplish all of the Program's objectives.
Who is exempt from the Stormwater Fee?
There are a few types of parcels that are exempt from the Stormwater Fee. These are public roads and highways, public airport runways and taxiways, railroad rights-of-way, many city-owned properties, and public and not-for-profit cemeteries.
What will be the cost per quarter for a typical homeowner?
When stormwater billing resumes in the second half of 2016, the Stormwater Fee will range from $3.09 per month, $5.15 per month or $9.27 per month depending on the amount of impervious area per residence. Account holders that qualify for the Homestead program will pay a stormwater fee of $2.07 per month. The Stormwater Fee may increase each year based on funding needs necessary to continue to effectively implement the Regional Stormwater Management Program.
What will the rate be for commercial properties?
When stormwater billing resumes in the second half of 2016, the Stormwater Fee for commercial properties will be $5.15 per Equivalent Residential Unit (ERU) which equals 3,000 square feet of impervious area. The total Stormwater Fee for commercial properties depends on the amount of impervious area in the properties' parcel. For commercial customers with more than 10 ERUs, or 30,000 square feet of impervious surface on a single parcel, their Stormwater Fee will reflect a reduction due to the declining block fee. The declining block fee applies a progressively lower ERU charge as the number of ERUs increases on a parcel over 10 ERUs.
Are there any discounts or cost-saving programs for stormwater?
For those residential customers who qualify, the Sewer District offers Homestead, Affordability and Crisis Assistance programs. The Sewer District also offers various Stormwater Fee credits to both residential and non-residential customers for stormwater control measures on their properties. In addition, the District offers two specific Stormwater-Fee saving programs for qualifying schools – these are Education credits (Title V, Section 5.0804c) and a discounted stormwater rate for schools with greater than 25% of students qualifying for the Free Lunch program (Title V, Section 5.0713). These programs are detailed as noted in the previously approved Title V Stormwater Management Code. You can also find descriptions in the complete Credit Manual.
We already pay a stormwater fee to our county or city. Why do I need to pay this?
Fees paid to counties or cities will be used to improve their local stormwater systems. This is often for storm sewer or catch basin maintenance, both very necessary activities which are not actions covered by the Regional Stormwater Management Program (RSMP). These local efforts do not resolve large regional issues such as stream flooding and erosion that impact infrastructure across Northeast Ohio. The RSMP's Community Cost-Share Program can help defray the local costs of these efforts through reimbursement grants directed to municipal governments.
Will the savings program only be for homeowner-occupied residences?
Yes. The Homestead and Affordability rates qualifying criteria is for owner-occupied residences which is the same as the sanitary sewer savings programs.
What do I have to do to qualify for a credit on the Stormwater Fee?
Customers can receive a reduction in their Stormwater Fee by implementing District-approved stormwater control measures and completing the related credit applications. There are various stormwater control measures that residential customers or businesses can implement to qualify to receive stormwater fee credits. To learn more about the credit program, you may request a credit application that outlines the required criteria to receive a credit, or you can download a PDF.
How much is the stormwater credit?
Residential customers, who institute one of the District-approved stormwater control measures, can apply to receive a flat reduction of 25% of the stormwater fee. Residential and non-residential customers can apply for the stormwater quality credit which is up to 25% reduction and/or the stormwater quantity credit which is up to 75% reduction. Schools can also apply for the education credit which is a 25% reduction. The total credit any customer could receive is 100%.
How do I apply for a credit?
The residential Stormwater Credit Manual and application can be downloaded from our website of www.neorsd.org/residentialcredits. Or we can mail you the information.
Will unoccupied/vacant properties be charged for stormwater?
Undeveloped properties with no structures or impervious area will not be charged. Vacant or unoccupied properties with structures or impervious area will be charged. The fee will be assessed to the property owner.
I have a well and a septic tank; why am I being billed at all?
Having a well or septic tank is not related to stormwater runoff from your property. Parcels with wells and septic systems still have stormwater runoff from impervious surfaces such as rooftops and driveways. This runoff eventually goes into the regional stormwater system and has to be effectively managed, which is why a stormwater fee is charged in these cases.
I'm not in your service area; how do you justify billing me at all?
If you receive a stormwater fee from the District, you are in our service area and your community has agreed to be included in the District's service area.
You are charging a fixed charge for sanitary sewer and now a stormwater fee. Why and what's the difference?
Each of the fees has a unique purpose. The fixed charge relates to sanitary sewer and compensates for unmetered water that seeps or leaks into our region's aging sewer infrastructure and is treated by our wastewater treatment plants. The stormwater fee will provide regional stormwater management services that will address flooding, erosion and water quality in our area streams and river.
What happens if I don't pay the stormwater fee?
Failure to pay the stormwater fee will result in the Sewer District placing your account in collection status. If payment is not received after account has been placed in collection status, the Sewer District may take one or more of the following steps: stop water service to the account holder, place a lien on the applicable parcel, and/or take other steps as are reasonable to collect the unpaid debt.
Are you calculating my ERUs including the non-paved surfaces where we store landscaping materials or industrial equipment?
These areas are considered in the ERU calculation because they are "developed" areas. According to Chapter 2 of Title V, the Sewer District's Stormwater Management Code, impervious surfaces include "developed areas that either prevent or significantly slow the infiltration of water into the ground." This includes roof tops, driveways, traveled gravel, as well as areas that have been graded, filled, or used to store equipment or materials. You can use our FeeFinder to see your property's impervious surface area calculation.
Why is my gravel driveway, brick patio, or deck included in the impervious surface?
Gravel driveways, brick patios, and decks are included in impervious surface calculations because they meet the definition of impervious surfaces. According to Section 5.0212 of the Title V Stormwater Management Code, the definition of impervious surfaces is "developed surfaces that either prevent or significantly slow the infiltration of water into the ground compared to the manner that such water entered the ground prior to development, or which cause water to run off in greater quantities or at an increased rate of flow than that present prior to development. Impervious surfaces shall include, without limitation, rooftops, traveled gravel areas, asphalt or concrete paved areas, private access roads, driveways and parking lots, and patio areas."
What happens to…?: Updates to items leftover from 2013
Are you going to back bill for Stormwater Fees during the time the Regional Stormwater Management Program was on hold?
No.
The Sewer District will not bill customers for the time between shut
down and restart of the Regional Stormwater Management Program.
I had an approved stormwater fee credit before the Regional Stormwater Management Program stopped. Will that existing credit be applied to the stormwater fee once it restarts?
Yes. If you had an approved credit from the Sewer District prior to the program halting, that approved credit will be applied to your stormwater fee. Sewer District staff will contact you about submitting necessary renewal forms as a condition of the credit.
What about my stormwater fee credit application that was under review when the Regional Stormwater Management Program and fee ended in September 2013, is that credit application still valid?
Yes. Sewer District staff will review your application and contact you if additional information is necessary to complete that review.
If my stormwater fee was under review per my request, will you reopen the review?
Yes. The Sewer District will re-open all pending Stormwater Billing Inquiries. Analysis of each inquiry will be made and results of the inquiry will be communicated to the customer. If it is determined that a refund is warranted, adjustments to customer accounts will be made accordingly.
Fee vs. tax: Why the difference?
This is a new tax. Don't we have to vote on this?
According to the Ohio Supreme Court, the Stormwater Fee is not a tax. The Ohio Supreme Court ruled on September 15, 2015 the District has the authority to charge a fee to support the services of the Regional Stormwater Management Program.
How can you start a program without total consensus from all the municipalities within your service area?
The Ohio Supreme Court ruled that the District had the authority to proceed with its program. Consent from each municipality is not required.