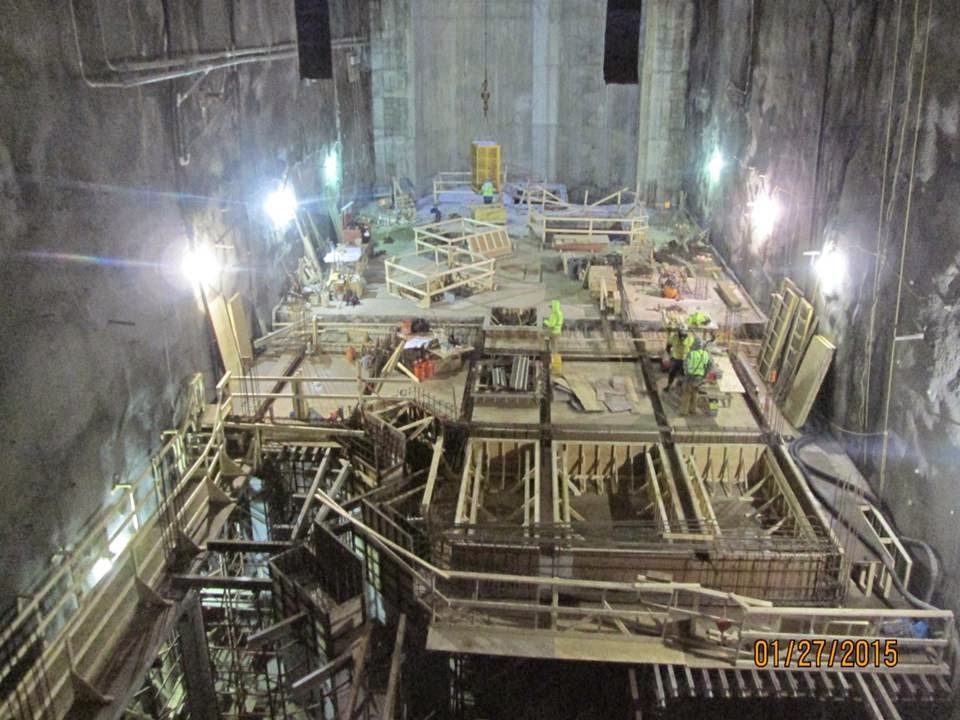 LOOK: Can you be afraid of heights 200 feet underground?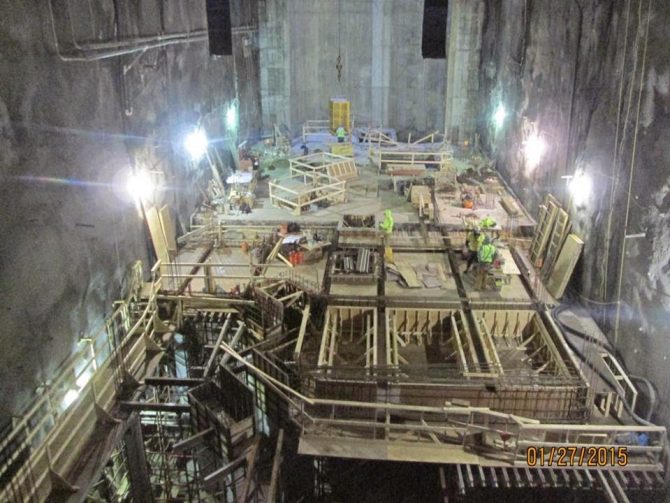 Can you say "Don't look down," when you're already 200 feet below the earth's surface? Based on the photo shown here, um yes.
This is the current state of construction of the Easterly Tunnel Dewatering Pump Station taking shape 240 feet under Bratenahl. Upon completion, this cavern will house enormous pumps capable of drawing more than 160 million gallons of wastewater per day from three of our Easterly plant's four storage tunnels.
The photo was taken from near the location of the star below.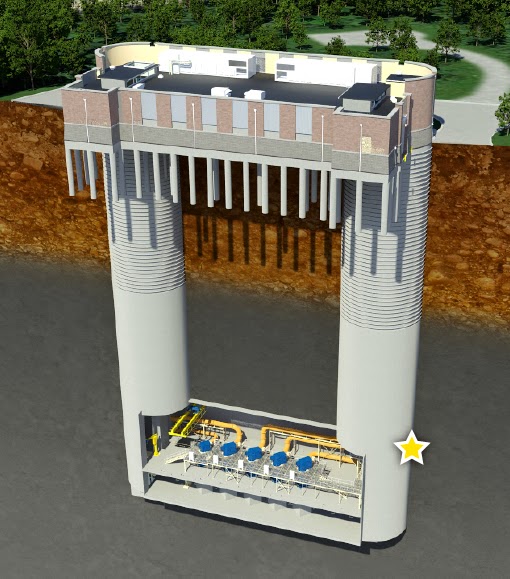 Construction is scheduled to be substantially complete in 2016.
RELATED STORIES: